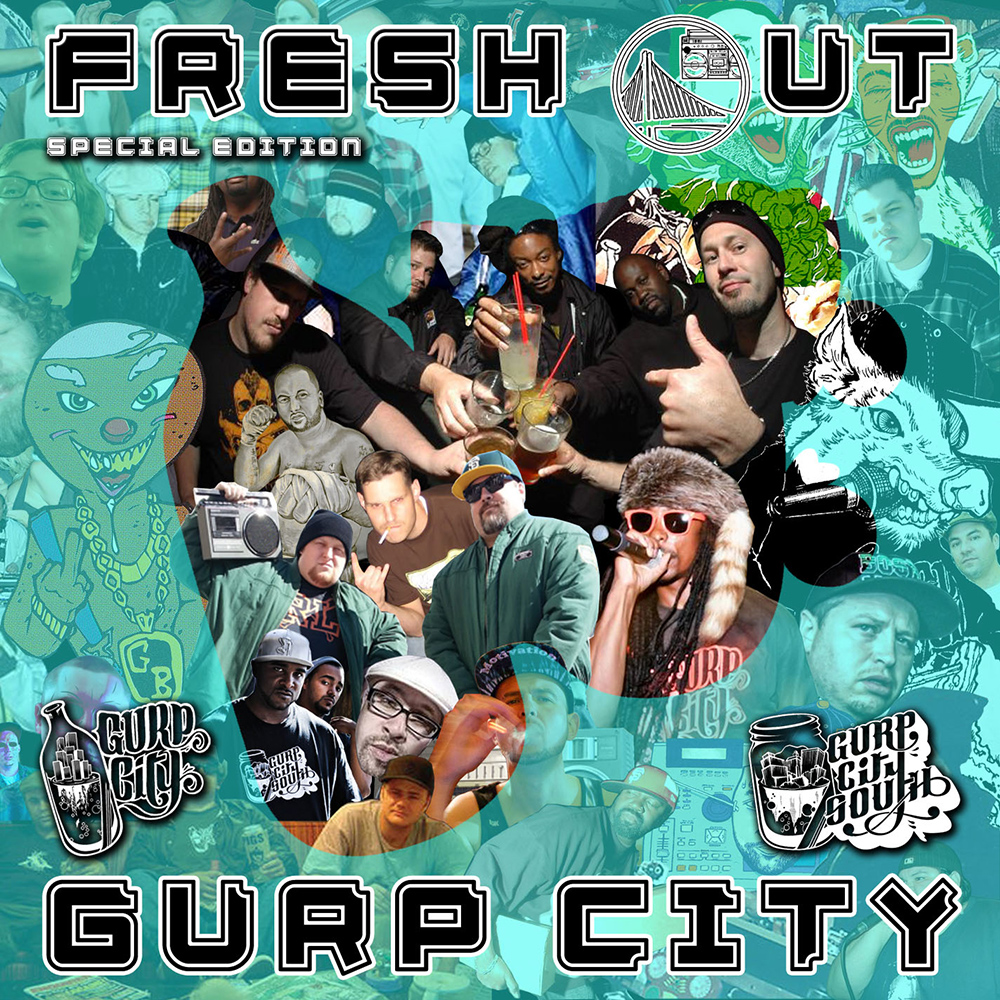 @LwoodMedia is switching lanes to bring you the genius of Gurp City with another special edition installment of the Fresh Out series. L-wood spent several months in the lab whipping up this masterpiece, and it's worth every minute.
Fresh Out Gurp City features 36 digitally intoxicating tracks that will give you the style of underground hip hop you've been fiending for! As always, this is a completely FREE digital release exclusively available for you here on Rap Music Guide.
Click the following link to download Fresh Out Gurp City FREE!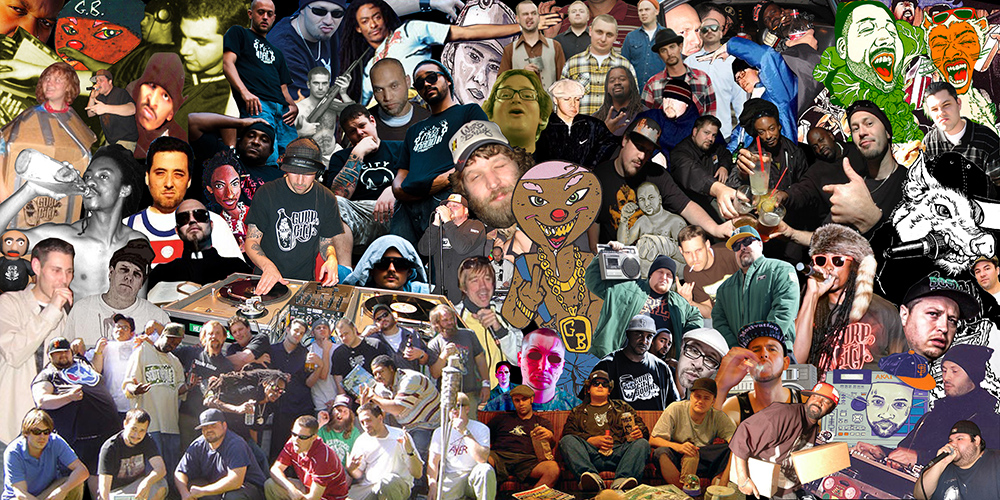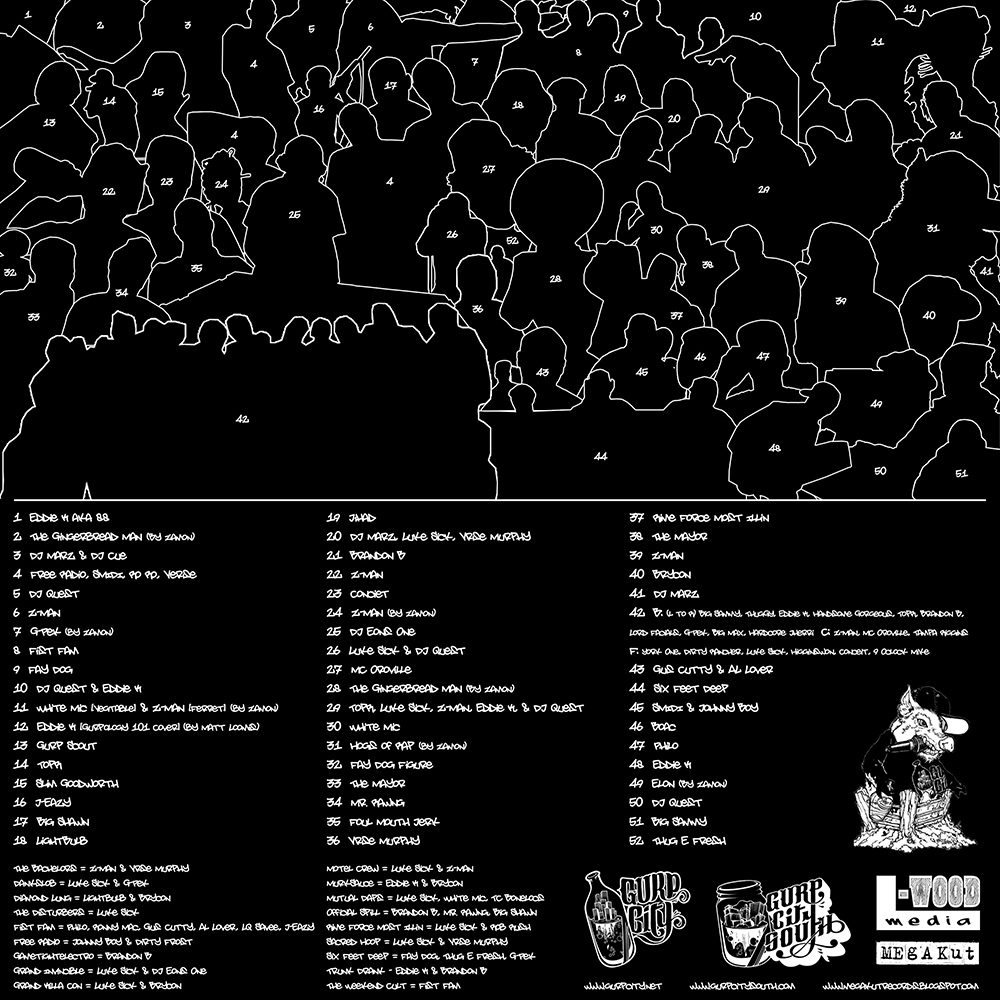 Not Our House feat. Sacred Hoop, Z-Man, DJ Marz
Can I Borrow Some Sugar feat. Gametightelectro, Z-Man, Eddie K, Mr. Rawng
Burgandy feat. Sacred Hoop, Eddie K, DJ Quest
For The Birds, Centipede, I Need Some Dome, Ain't No Sugar In The Tank feat.
The Gingerbread Man, Z-Man, Luke Sick, Eddie K
Moe KSZU, When I'm Broke feat. Sacred Hoop
Nuttin Nice feat. Fay Dog
Gone Fishing feat. Z-Man
Ghetto Stash feat. DJ Quest, Eddie K
State Of Mind feat. Gus Cutty of Fist Fam
Living Single feat. The Bachelors, The Gingerbread Man
Live Freestyle feat. Eddie K, Z-Man, DJ Marz
Earn The Pay feat. Grand Invincible
Soulcancer feat. TopR
Watching You feat. Z-Man, Conceit, Boac
Brag On It feat. Z-Man, G-Pek, Slim Goodworth, Big Shawn, D Whiz
Hogs Of Rap feat. Sacred Hoop, Jihad, Eddie K, Brandon B, Conceit, TopR, Z-Man
The Fill feat. Official Spill
No Eject feat. Grand Invincible
Chewy Boy Doobie feat. Trunk Drank, Z-Man
Have You Seen My Nose feat. The Gingerbread Man
Supalove Mix feat. Rime Force Most Illin
The Garden feat. White Mic, Z-Man
More Smoke feat. Diamond Lung
Hey (Talk Is Cheap) feat. Free Radio, Verse
Justaverse [Unreleased] feat. Big Sammy
Suicide Is Played Out feat. Z-Man
68 and I Owe U 1 feat. TopR
That's War feat. Mutual Daps
Escaping Souls feat. Fist Fam
Gimme My Money [Unreleased] feat. The Gingerbread Man, Z-Man
Hilltop, Stay Dumb feat. Dankslob
No Such Thang [Unreleased] feat. Philo
Amateur Night feat. Murksauce, Luke Sick
Innercity Dreams feat. Z-Man, Elon
Play My Tape feat. Grand Invincible
Full feat. Official Spill, Eddie K, Luke Sick, Z-Man, Mint Rock, FDOG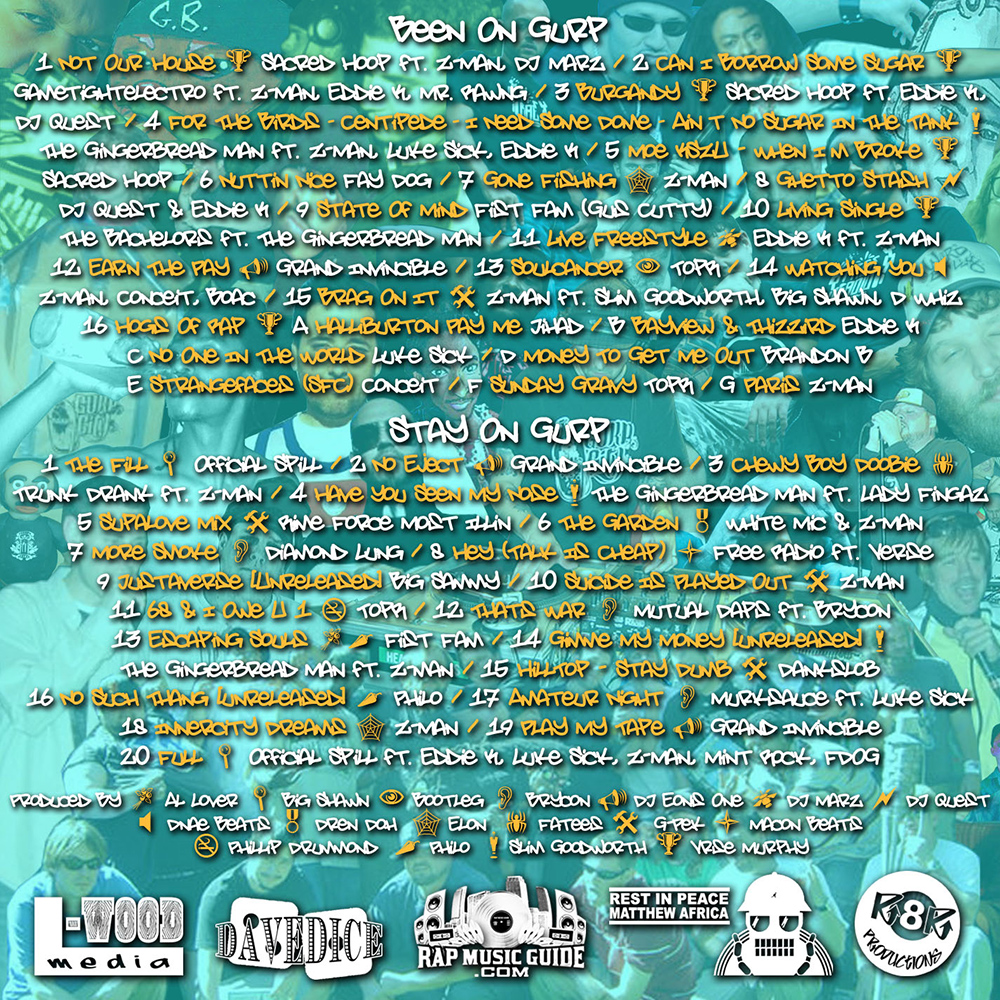 Fresh Out Special Edition Gurp City
was last modified:
May 29th, 2016
by