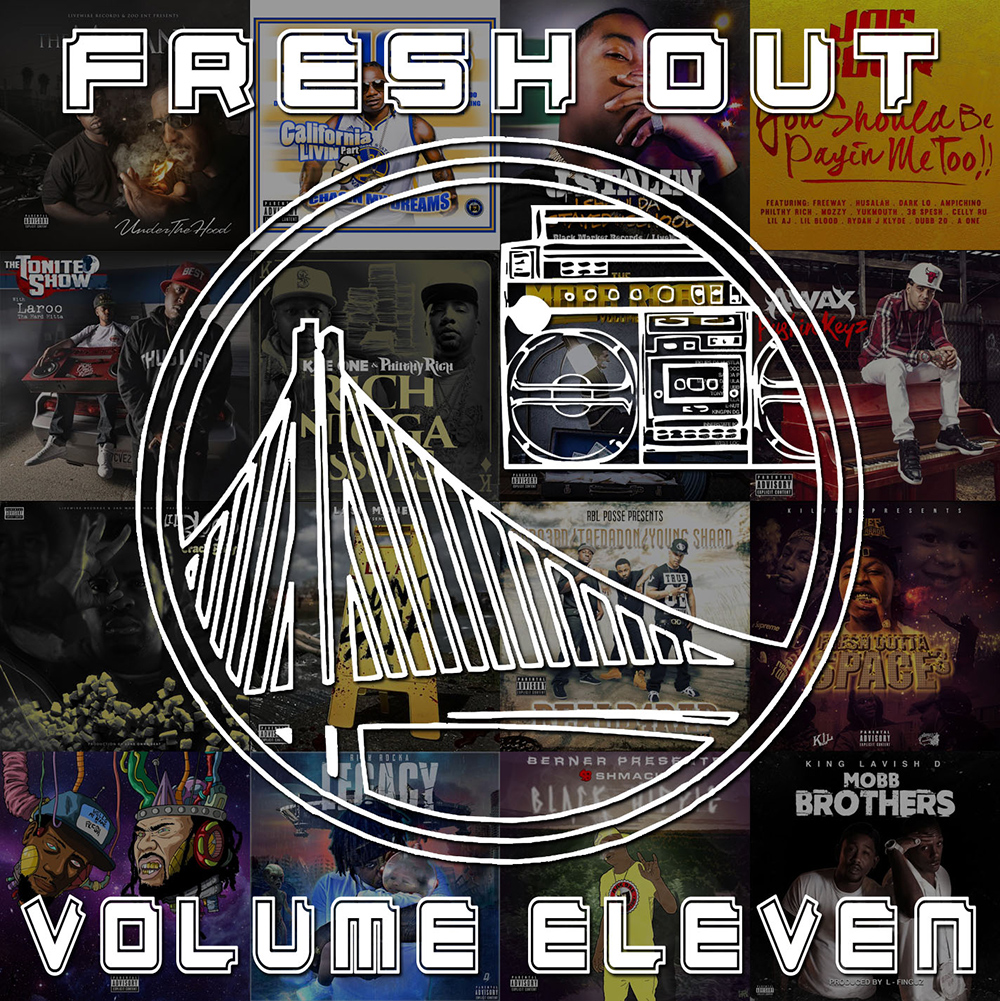 Fresh Out Volume Eleven
@LwoodMedia was back in the lab again whipping up another edition of the Fresh Out series. This one features some crispy artwork over an album art montage, consisting of the latest releases off the shelves.
Fresh Out Volume Eleven features 22 of the dopest tracks from rap artists all over the Bay Area. Don't expect to hear any of these tracks on the radio, this is strictly underground.
Free Rap Music Download
As always, this is a completely FREE digital release exclusively available for you here on Rap Music Guide.
Click the following link to download Fresh Out Vol. 11 FREE!
Also, don't forget to help us spread the word by telling your friends where you got all the new music at! Share the link on Facebook, Twitter, Instagram and your favorite social media!
Tracklist
Always Somethin feat. A-Wax
Motivation feat. Rich Rocka
Not My Trap feat. Joe Blow, Dubb 20, Fed-X, A-One
I'm So Oakland feat. The Delinquents
Dumb Life feat. Nef The Pharaoh
Got Game From The OG's feat. Ezale
Flavor In Yo Ear feat. Lil Blood
Violin feat. J. Stalin, Petey Mac
How Many Times feat. Young Gully
No Stress feat. Molly G, Berner
Dirty Sprites feat. Young Shaad, CwDa3rd, Taedadon, Lil JFk
Skits feat. Lil AJ
Pass The Pepper feat. SB Shmack, Keak Da Sneak, Yukmouth
Phone & A Gmail feat. Iamsu
100 Thousand feat. Philthy Rich, Kae One
Make The Plays feat. Laroo, Rydah J. Klyde, Saafir J
No Regrets feat. HD
Get Money feat. King Lavish D, Liquorsto, J-Diggs, Ya'zuri
Bang On Em feat. C-Bo
Way Too Dope feat. Reece Loc
F'n Wit Dre feat. Sir V Wood
Rompaugraphy 2 feat. J-Diggs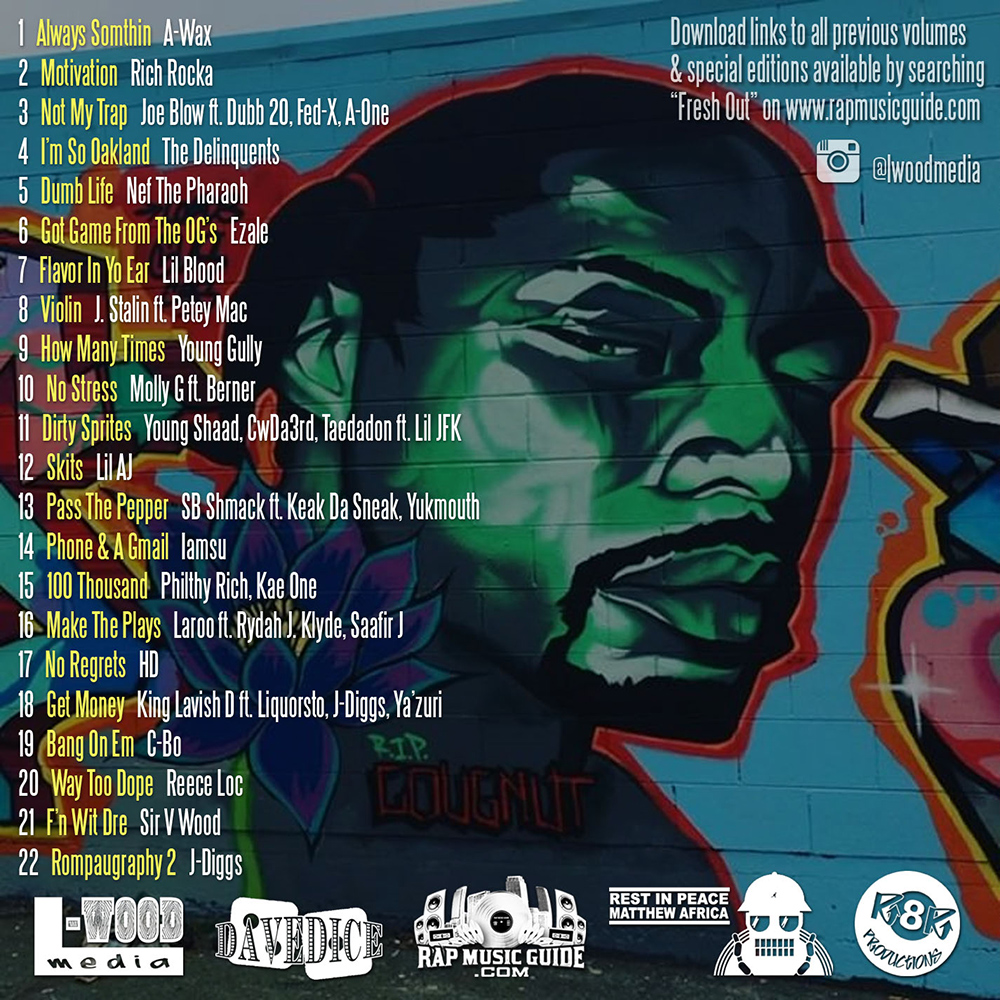 Fresh Out Volume Eleven
was last modified:
October 7th, 2016
by