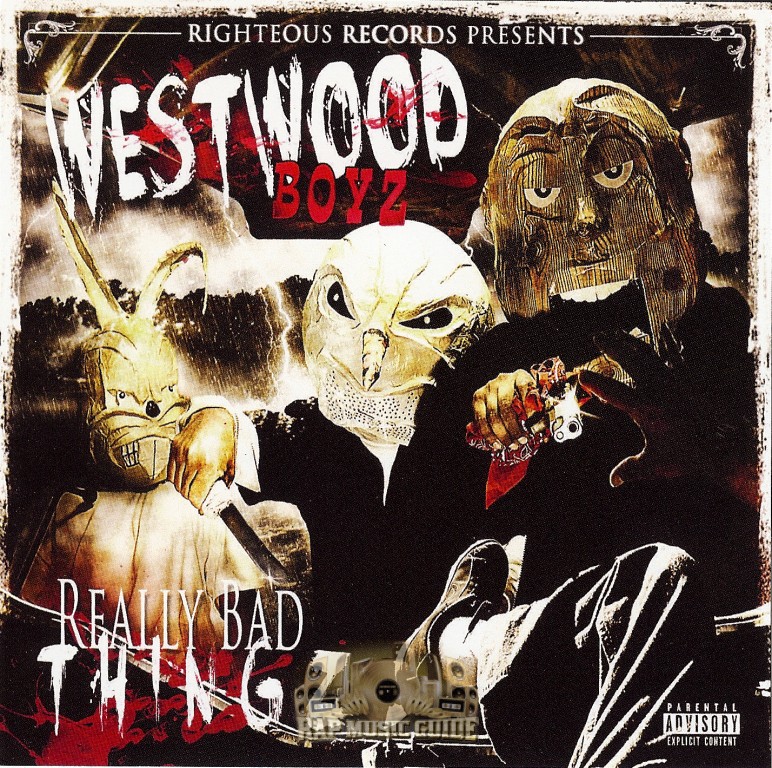 A few weeks ago we received a cd in the mail titled Westwood Boyz – Really Bad Thingz, released on Righteous Records. The Westwood Boyz are a North Bay Area rap group representing the 707 Napa, CA. It was sent to us by one of the artists featured on the album by the name of Rabbit, many thanks for sending the album in folks, much respect!
If you're not already familiar with the Westwood Boyz, they consist of a number of homeboyz from the same North Bay neighborhood. The album features primarily Rabbit, Frosty and Puppet. All of them each have over 10 years of music experience. Its very unfortunate, but many set backs have prevented these artists from hitting your headphones. They started rapping and recording in 1998, which was also the year they were in the middle of a fierce gang war that left their entire neighborhood in an uproar. In 2008 Rabbit was released from the California state prison system after doing 8 years for shooting of two rival gang members. This new album is the launching of not only a project, but an adventure into new era of better opportunities and a brighter future.
Just like many of the classic albums from the Bay, the Westwood Boyz are way ahead of their time, and are seriously killing it not only with their lyrical skills, but their professional beats. From track one, all the way to nineteen, our heads was bobbin to their unique sound. Without a doubt their style of flows and delivery is unlike any other rap group we've ever heard. We also could not help but notice the attention that went into mastering this album. The levels are prefect on all the tracks, and the bass is clear and it hits hard. All of this coupled with some of the craziest album artwork we've seen in a while, makes the Westwood Boyz album a must have for your rap collection. Don't sleep on this album!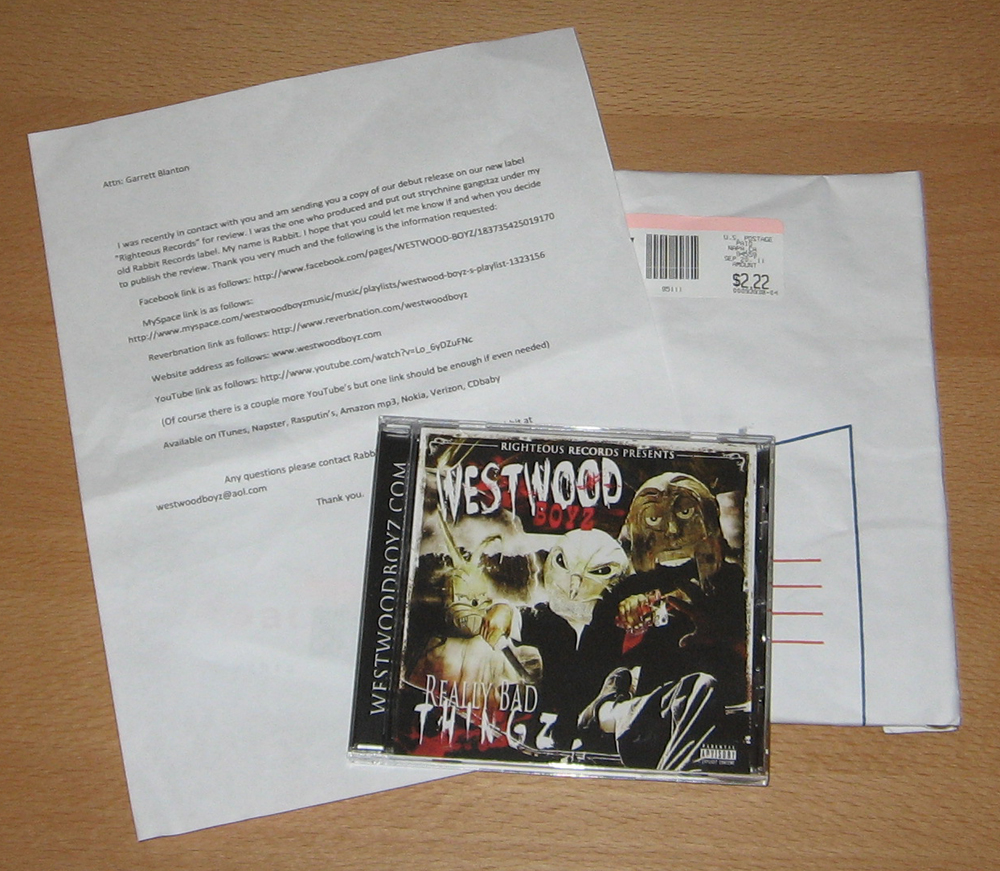 Rabbit is seriously no rookie to the rap game! Back in 1999 he released his first album under his own record label, Rabbit Records. The album was titled Strychnine Gangstaz and it featured himself; 18 Rabbit, along with many others from his North Bay neighborhood such as Puppet, Don Pagliaccio, Mr. Beretta, Lex Loco, Blootshot, Chela, Andre Champoux, and El Monstruo. Strychnine Gangstaz was only released on cassette tape with limited distribution throughout the Bay Area. If you have this cassette tape in your possession consider yourself lucky and a straight G.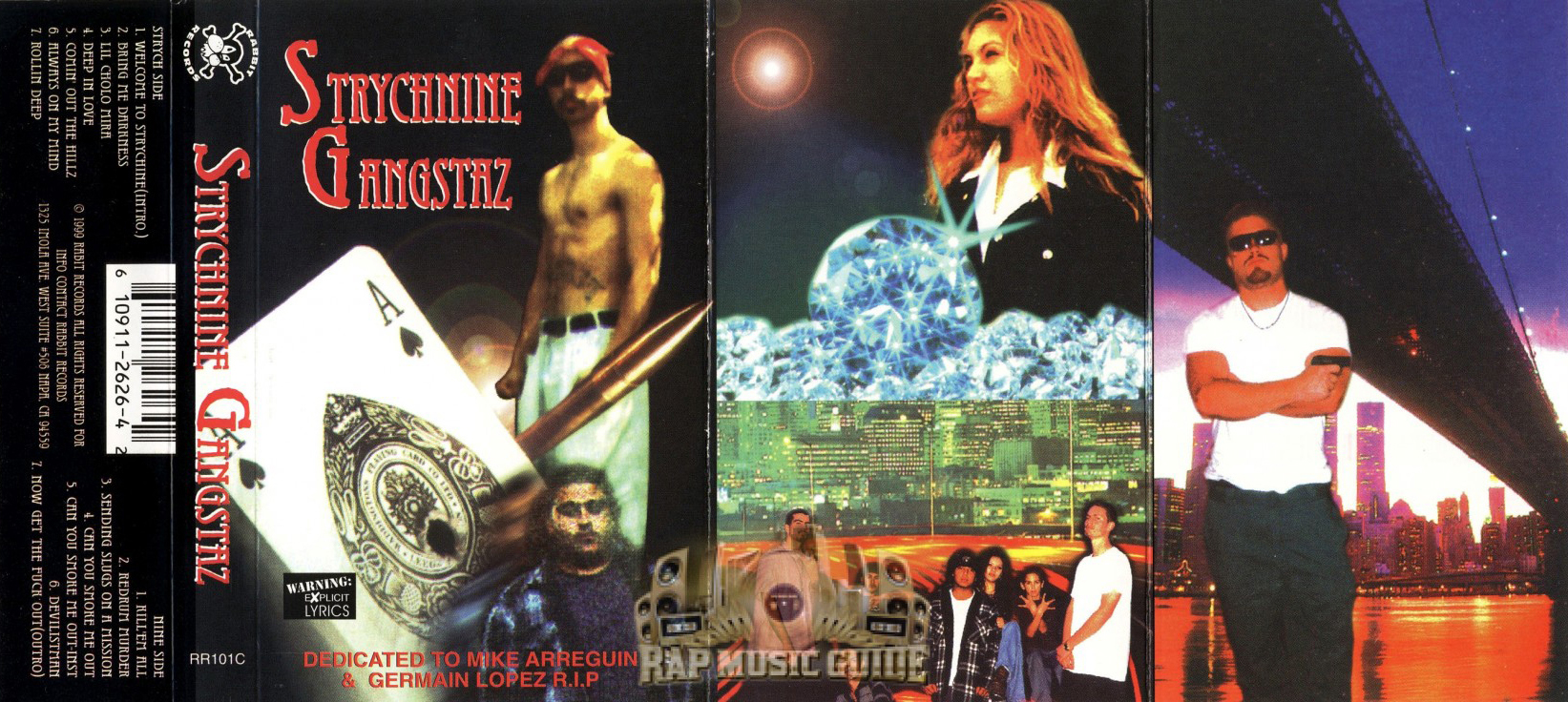 Rabbit also supplied us with lots of ways for you to find out more about the Westwood Boyz and their new album. You can like them Facebook, subscribe to their YouTube channel, collaborate with them on ReverbNation, or to support them the most; purchase their album on CD Baby! Also be sure to visit their official website www.westwoodboyz.com for more information.
Westwood Boyz – Really Bad Thingz
was last modified:
October 17th, 2016
by