The Hot Boys released their first group album in 1997 on Cash Money Records titled "Get It How U Live!", which sold over 300,000 copies and hit number 37 on the Billboard R&B/Hip-Hop Chart.
Their second studio album, Guerrilla Warfare ended up reaching No. 1 on the Billboard magazine Top R&B/Hip-Hop Albums chart and No. 5 on the Billboard 200.
As you all know, by 2003 Turk, B.G., and Juvenile had all departed from Cash Money Records for various reasons leaving Lil Wayne the throne.
In the centerfold below are all of the original members which include Lil Wayne, Juvenile, B.G. & Turk.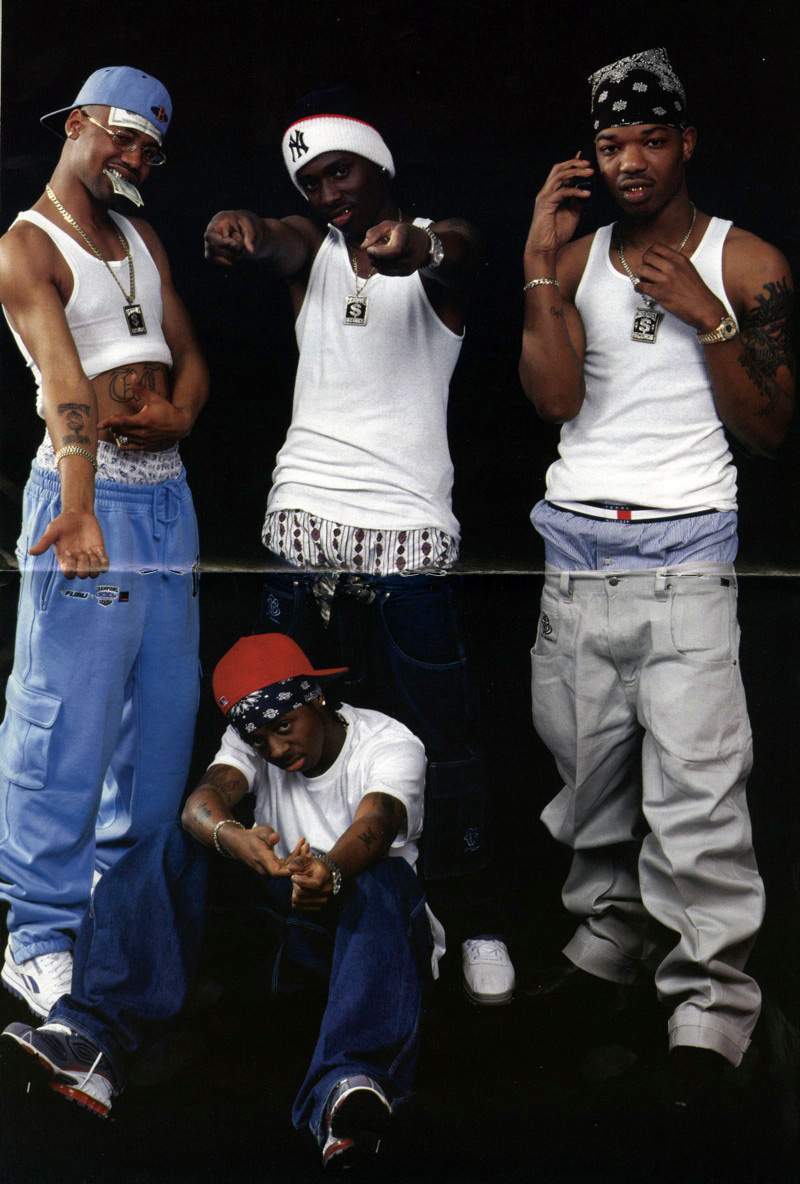 Hot Boys Centerfold
was last modified:
May 26th, 2016
by