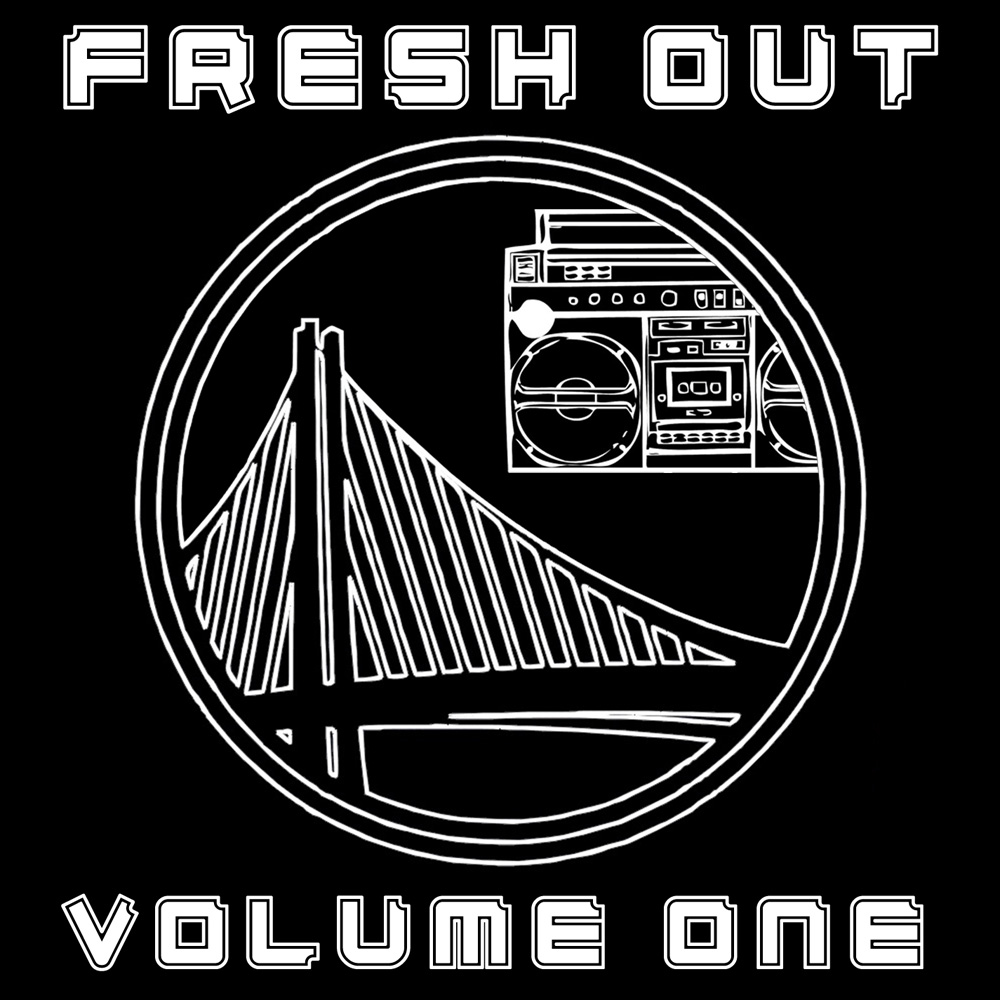 Here's the one that started it all, the very first L-wood Media Fresh Out release. If you haven't downloaded this one yet then stop sleeping and get it now!
As always, this is a completely FREE digital release exclusively available for you here on Rap Music Guide.
Click the following link to download Fresh Out Vol. 1 FREE!
Be on the lookout for more free downloads of the latest underground rap music by L-wood. He's always got something up his sleeves.
Also, don't forget to help us spread the word by telling your friends where you got all the new music at! Share the link on Facebook, Twitter, Instagram and all social media!
Durty White Girl feat. Phishkale Mackn, E-Macc, Thrill
Handsome feat. Feva, Husalah, Franchise
Show Off feat. Keak Da Sneak, Complex
Ima Live feat. Taj-He-Spitz
Don't Call Me feat. Dom Kennedy, Too Short
It's Nothin feat. NHT Boyz, Young Bari
Side Bitch feat. Birch Boy Barie, Young Gully, Show Banga
Round Here feat. Casual
Old Ass Fuck feat. HD, Scoot, G-Dirty
Yo Bitch feat. Mann, Clyde Carson, A2theK
Grinding feat. Joe Blow, Lil Rue, Dru Down
Slow Down [Remix] feat. Clyde Carson, Problem, Iamsu
Full Of Dat Weed feat. Kool John, DB tha General, Plane Jane
Still 88 Fresh feat. Husalah, Lox, Mitchy Slick
Molly feat. Mike-Dash-E
Grindin feat. Philthy Rich, Fedi Mac, PSD
No Pat Down feat. Shady Nate, Thrill, J. Stalin
I Do It For feat. Stevie Joe, Bo Strangles
On My Game feat. DaVinci, Cousin Fik
Gettin It feat. HBK Gang
Better Have Ones On Em feat. Young Lox, Jacka, Lil Rue, Husalah, T-Wayne, Street Knowledge, Joe Blow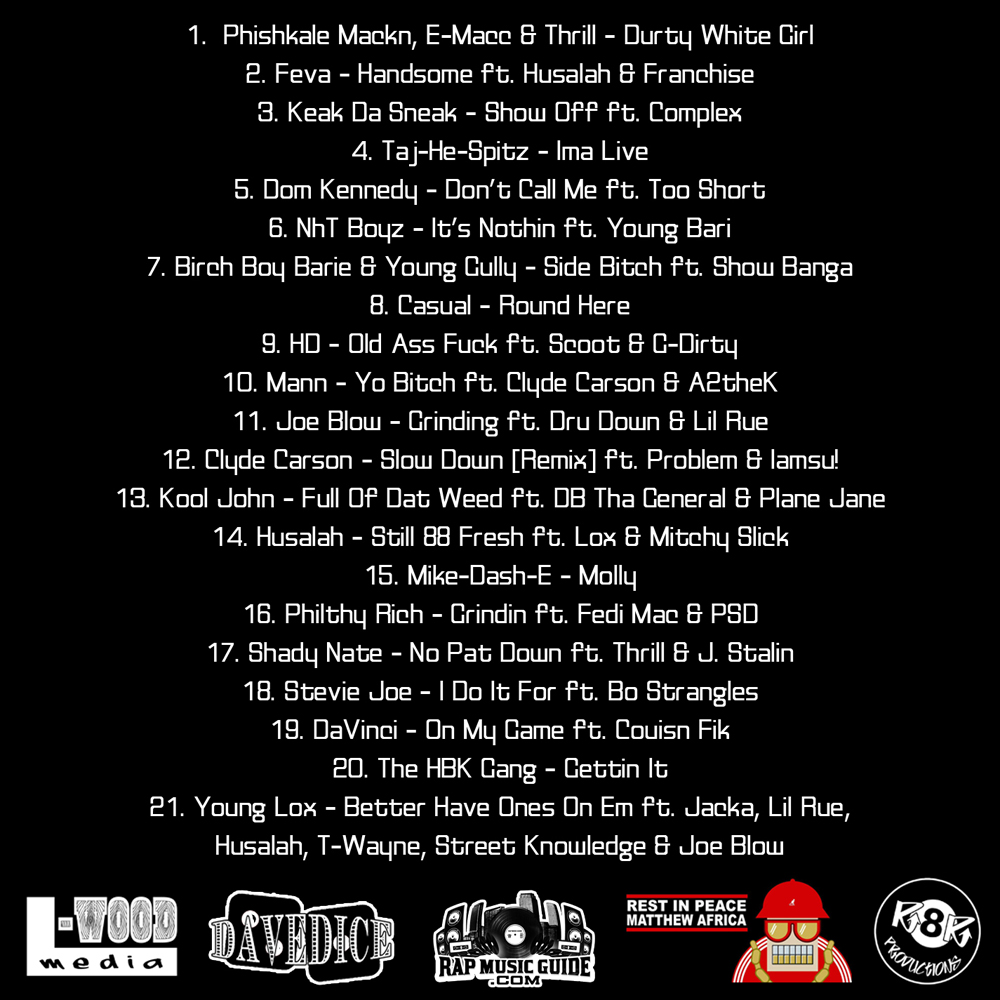 Fresh Out Volume One
was last modified:
May 29th, 2016
by