One of the most memorable photos of Too $hort, the godfather of Oakland rap, was taken by Victor Hall, and featured alongside his interview by Reginald C. Dennis in the August 1992 edition of The Source Magazine #35.
The photo features young Too Short sitting in a chair, on the second story of his balcony, looking up towards the camera with a grin. In the background is a swimming pool with a dollar sign painted on the bottom. As you can tell, pimpin' ain't easy.
Below we have the entire spread of the cover story featuring the infamous photo. If you read the in-depth interview, you will learn about Short Dog's old partner Freddy B, and the secret to his secret his multi-platinum success.
Too Short The Source Magazine #35 August 1992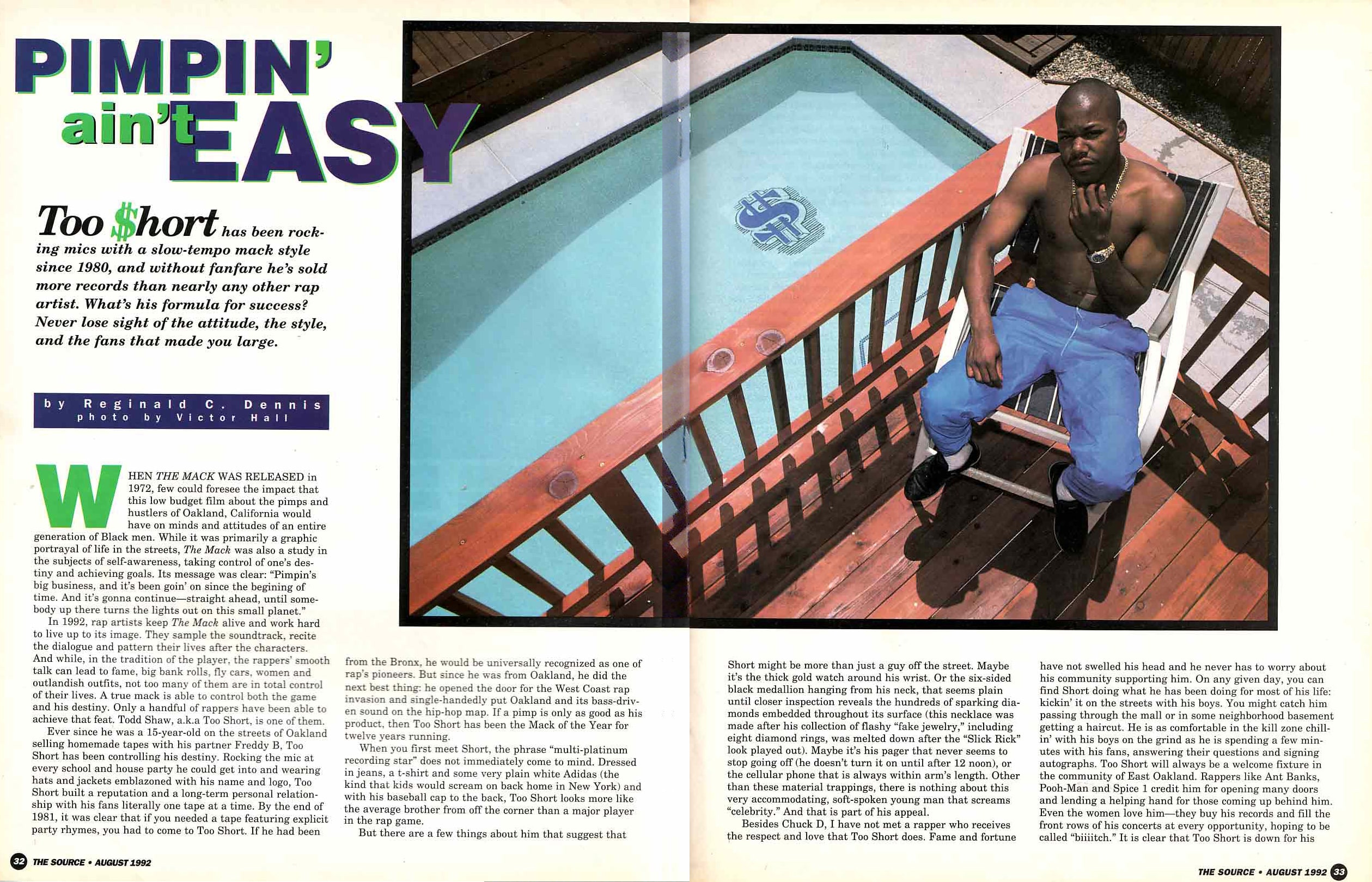 Page 34 and 35.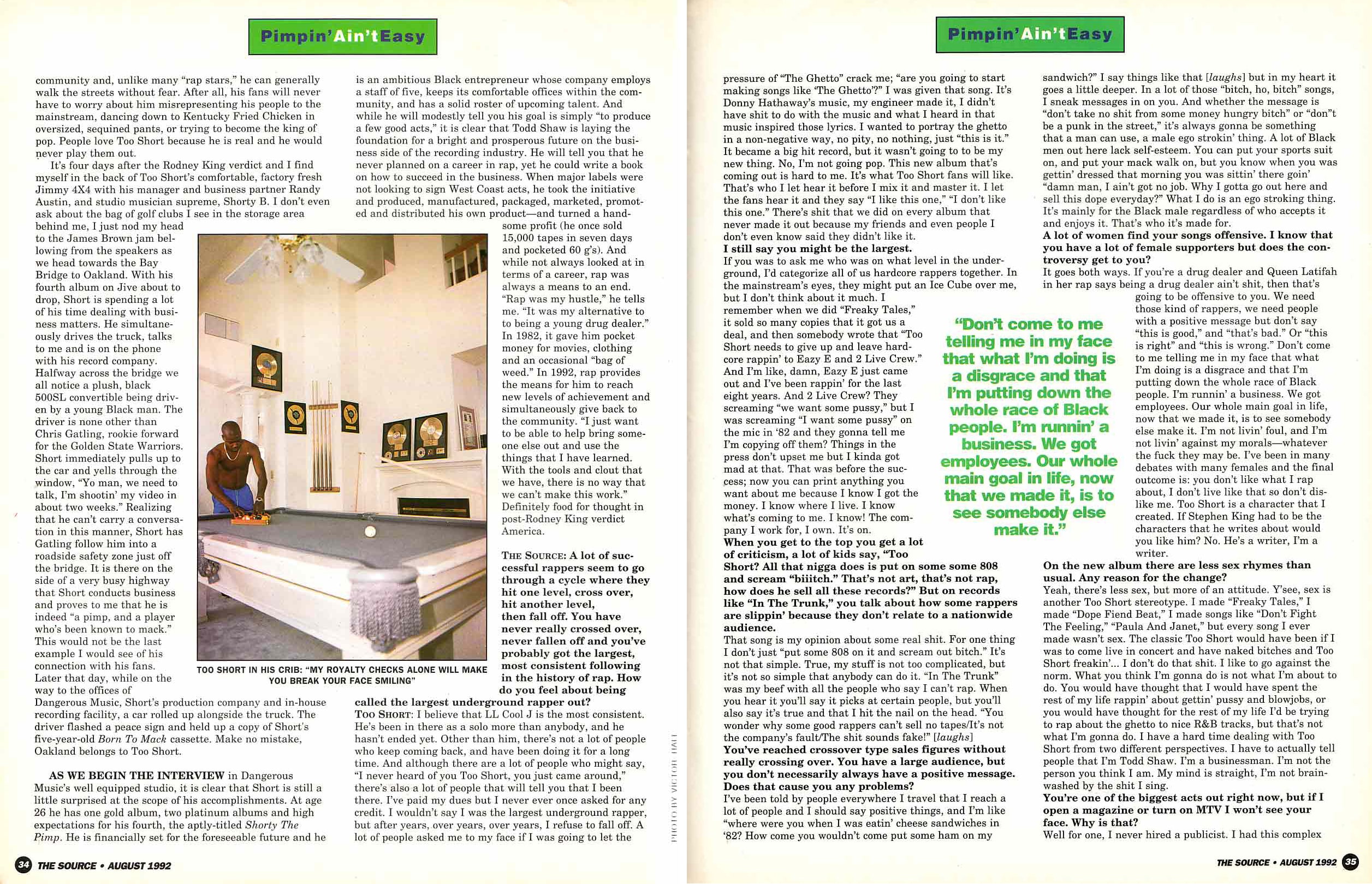 Page 36 and front cover.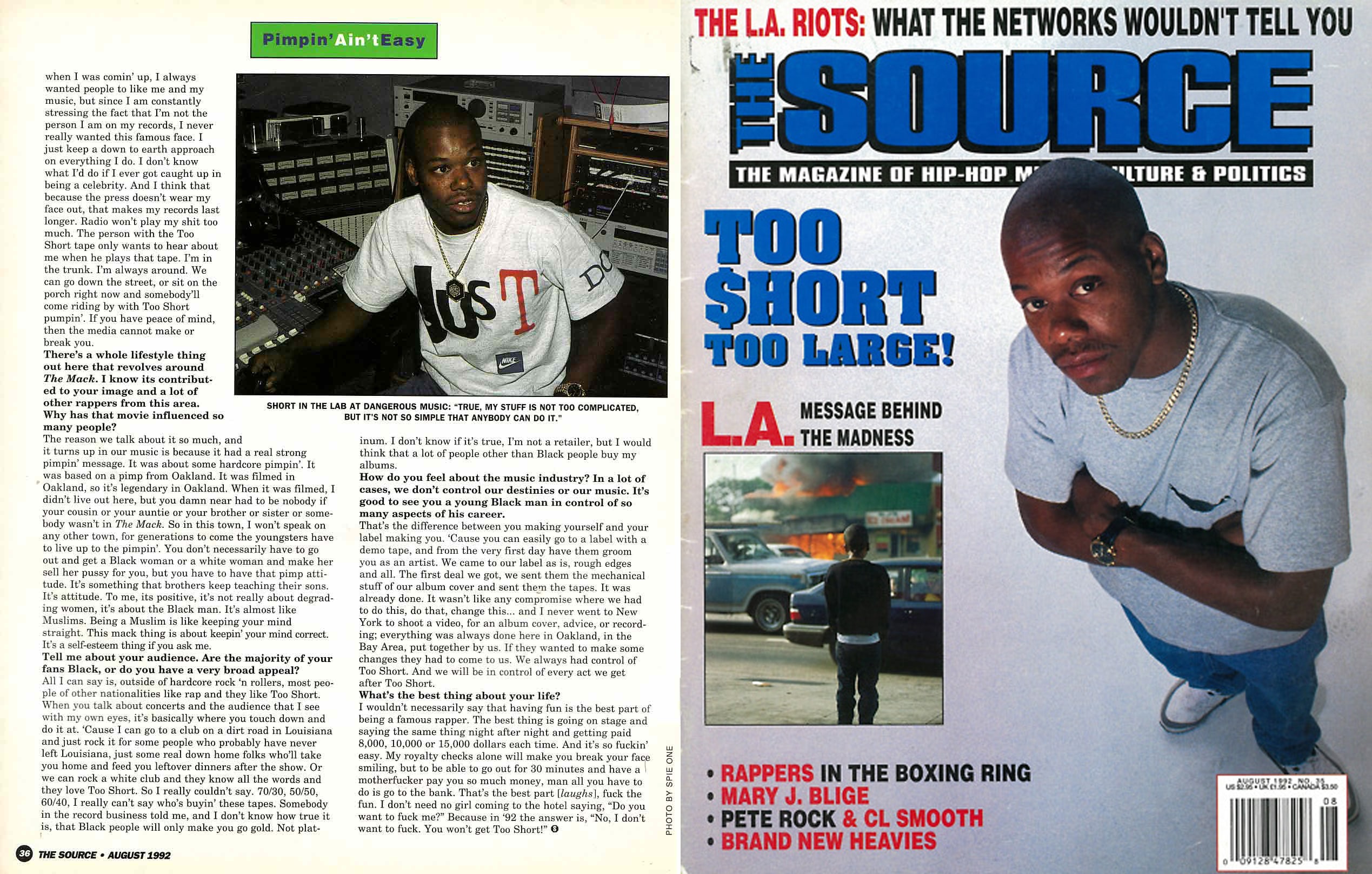 Pimpin' Ain't Easy
was last modified:
March 5th, 2023
by