Roxanne Shanté is from Queens, New York City and grew up in the Queensbridge Projects, which also happened to be home to The Juice Crew, a hip hop collective of artists founded by producer Marley Marl and radio DJ Mr. Magic.
With the help of Tyrone William at Cold Chillin' Records, Shanté released two albums featuring her raucous rap style and witty disses.
The advertisements featured below are for her second album titled "The Bitch Is Back", released in 1992 on the Cold Chillin' Records label Livin' Large Records. This final album featured production by Kool G Rap, Grand Daddy IU, Large Professor, Mister Cee, Trackmasters, and Grandmaster Flash.
Other Bitches Front… Shanté the Real Bitch is Back… and Hittin' Hard!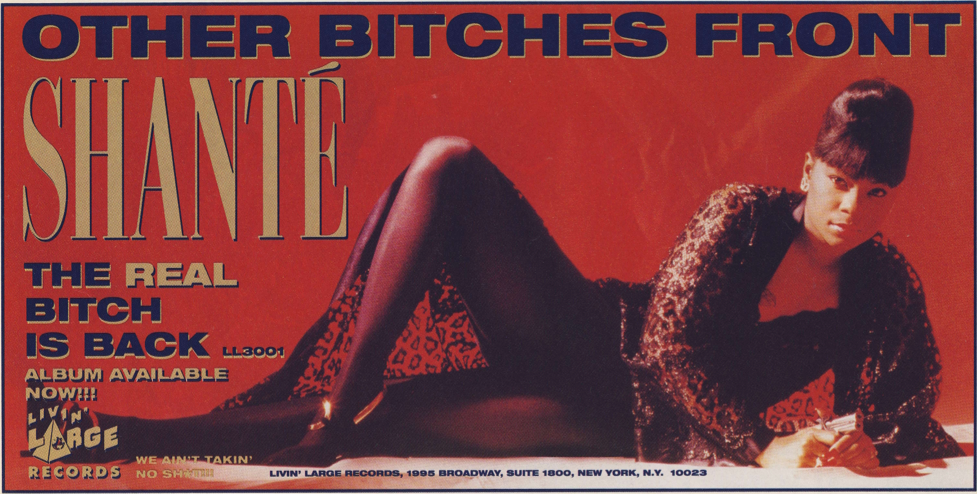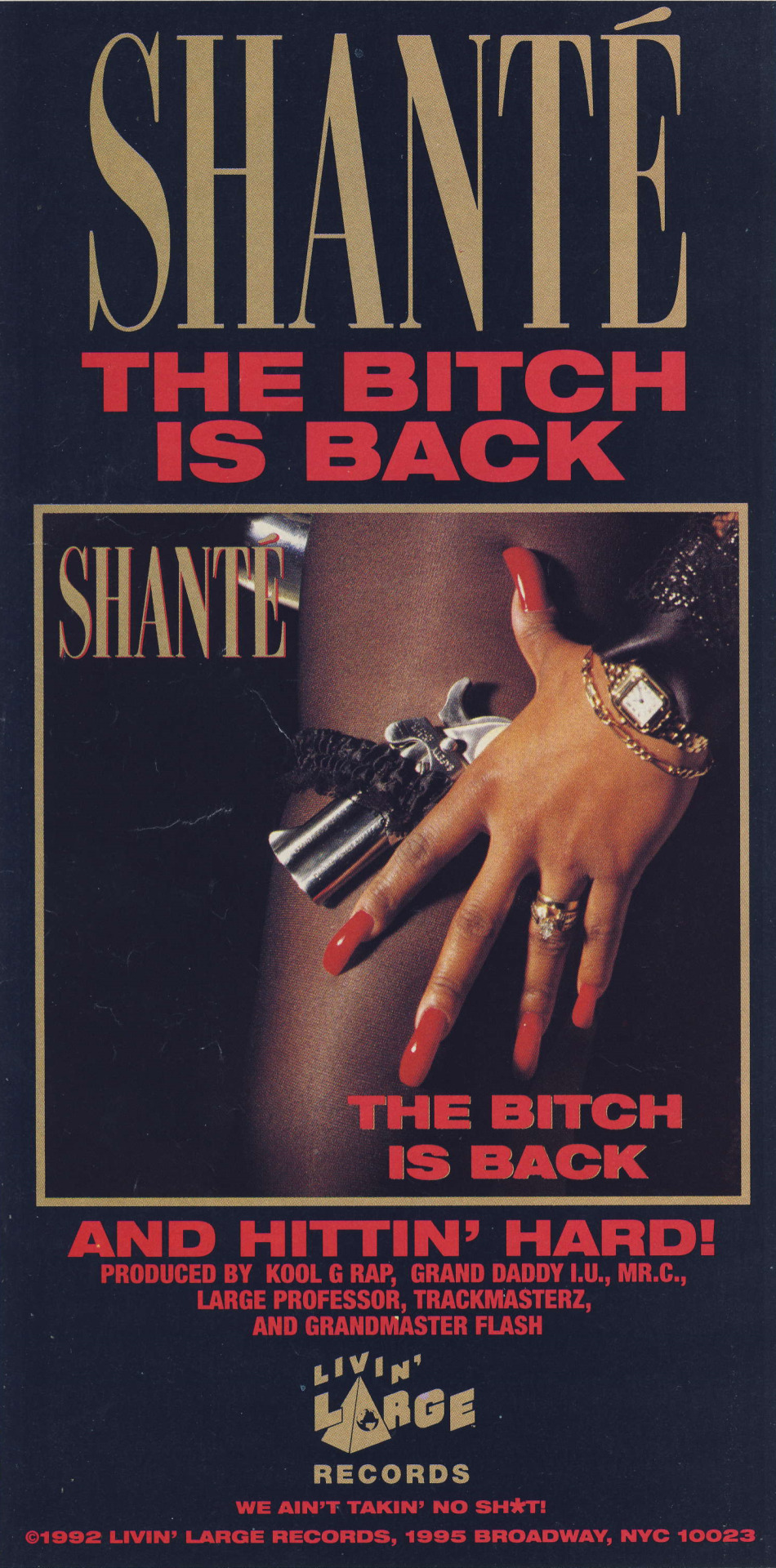 The Real Bitch is Back… And Hittin' Hard
was last modified:
May 26th, 2016
by