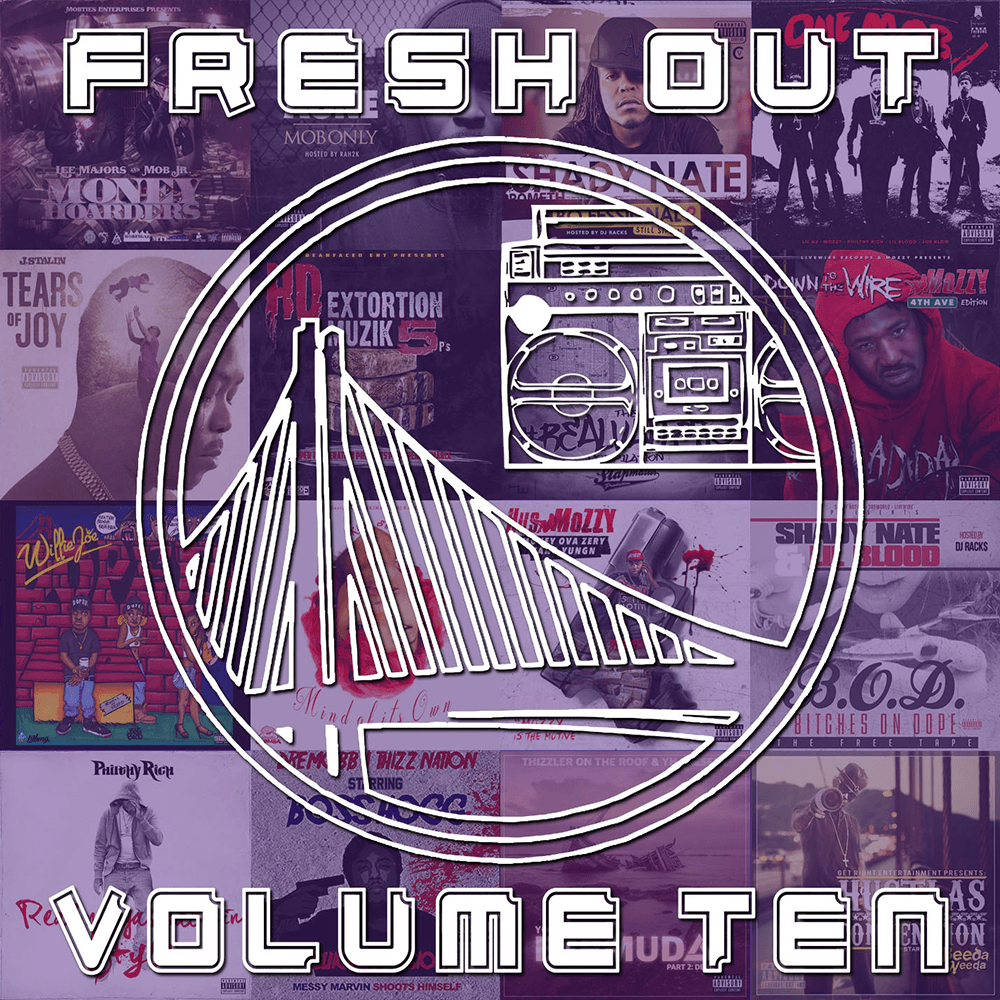 @LwoodMedia worked his magic once again with Fresh Out Volume Ten. This Fresh Out release featuring rap artists from all over the Bay Area. As always, this is a completely FREE digital release exclusively available for you here on Rap Music Guide.
Click the following link to download Fresh Out Vol. 10 FREE!
Also, don't forget to help us spread the word by telling your friends where you got all the new music at! Share the link on Facebook, Twitter, Instagram and all social media!
Trap Hard feat. Lee Majors, Mob Jr, The Jacka
Mob Call feat. A-One, Bra Heff
3XKrazy feat. Shady Nate
Down The Barrel feat. One Mob, Joe Blow, Mozzy, Lil AJ, Frost, Lil Blood, Philthy Rich, 4 rAx
Not Go Cry feat. Mac Blast
Jacka's Prayer feat. J. Stalin
Play Wit it feat. HD
Operate feat. Mozzy
Really Not A Rapper feat. Prince Tee, J. Diggs, Taye Hustle
Neighborhood Stuntman feat. Willie Joe, Salty
Cookies feat. Kay Bellz, Berner
Know Me feat. Ooty Ooo, ST Spittin, Louie G The Don
Bay Shit feat. Don Toriano, Berner, Ya Boy Rich Rocka, Goldie Gold
Red Mob feat. Hus Mozzy, G Val, Mozzy
187 Proof feat. Shady Nate, Lil Blood
Need It All feat. Young Gully, AB
No Coasters feat. Moe Green
Never Change Up feat. Lazy-Boy, Sneakz
Forever feat. Kae One, The Jacka, Carey Stacks
Nope feat. Boss Hogg
Six (Thank You, Memphis) feat. Ramirez
Statue Of Liberty feat. Philthy Rich, E-40, Nef The Pharaoh, Ezale
Turnt Up feat. Beeda Weeda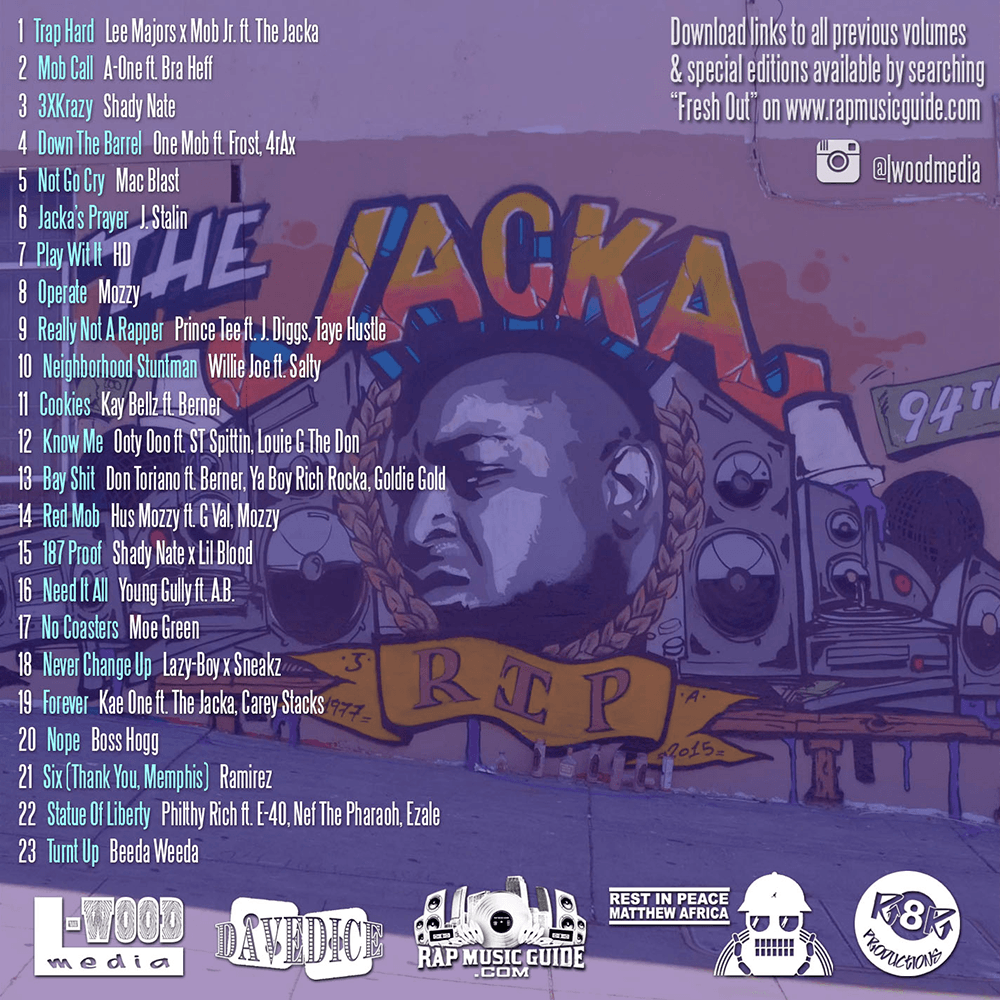 Fresh Out Volume Ten
was last modified:
May 29th, 2016
by