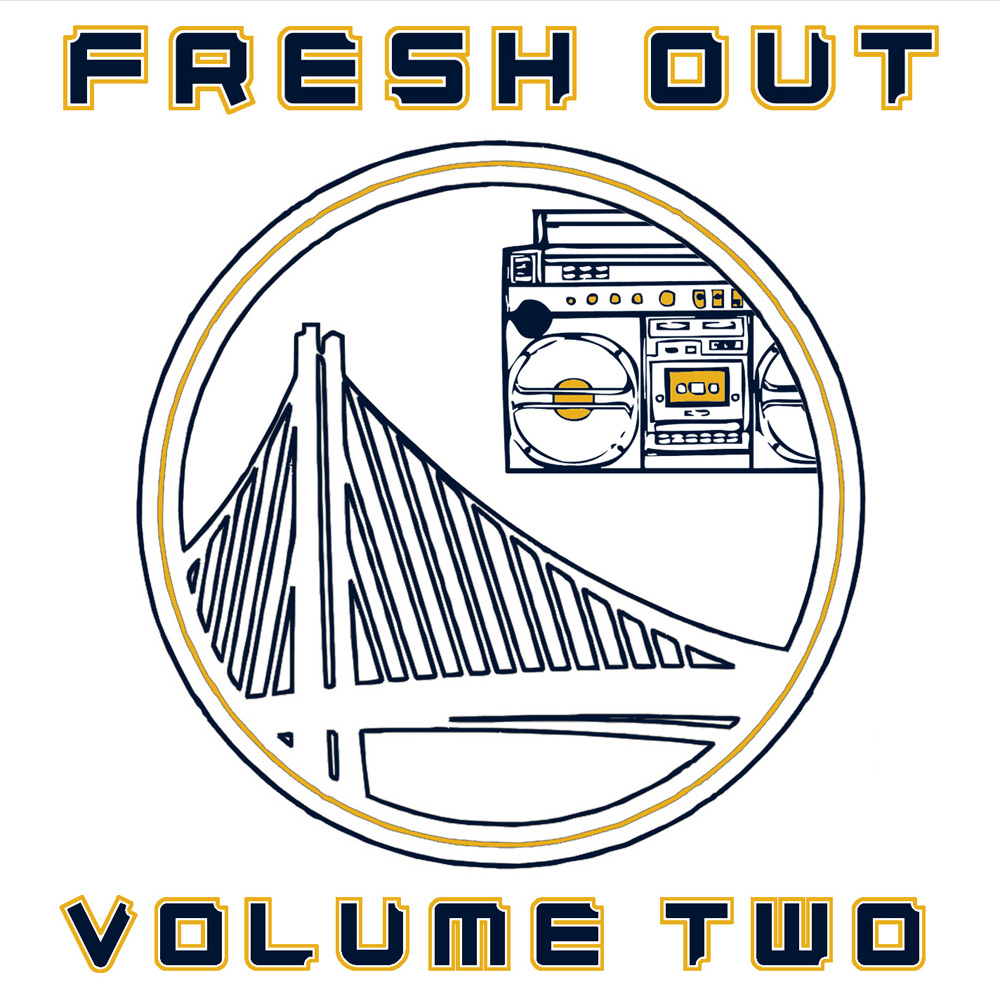 Here is Volume Two of the L-wood Media Fresh Out series. This is another one you can let play all the way through without skipping a beat.
As always, this is a completely FREE digital release exclusively available for you here on Rap Music Guide.
Click the following link to download Fresh Out Vol. 2 FREE!
Be on the lookout for more free downloads of the latest underground rap music by L-wood. He's always up to something.
Also, don't forget to help us spread the word by telling your friends where you got all the new music at! Share the link on Facebook, Twitter, Instagram and all social media!
Go Crazy feat. HBK Gang
H1 N1 feat. HD
Jade feat. Joe Blow, Shady Nate, Cellski, Ampichino
N the Traffic feat. Droop-E, Nite Jewel, J. Stalin
Doin 2 Much feat. Bobby Brackins
We Don't feat. NHT Boyz
Sip feat. Roach Gigz
No CB4 feat. DB tha General
Rice feat. Cousin Fik, E-40, Rocko Da Don
Mack'n & Mobb'n feat. Beeda Weeda, Messy Marv, B-Legit, J. Stalin
Look Into My Eyes feat. Stevie Joe, Shady Nate, J. Stalin
2 Things U Can't Come Back From feat. Philthy Rich, Juvenile
Choppas feat. Husalah, Ice Nic, Lil Rue
My Opinion feat. AP.9
All Gas No Brakes feat. Taj-He-Spitz
The Block feat. Birch Boy Barie, G-Team
91 Corvette feat. Iamsu, Dave Steezy, Jay Ant, Kool John
No New Ni99as feat. Chips Black, Nikatine
Doe In My Pocket feat. Young Hustlaz
Don't Sleep feat. Christiamentalz, Saeed, G-Maly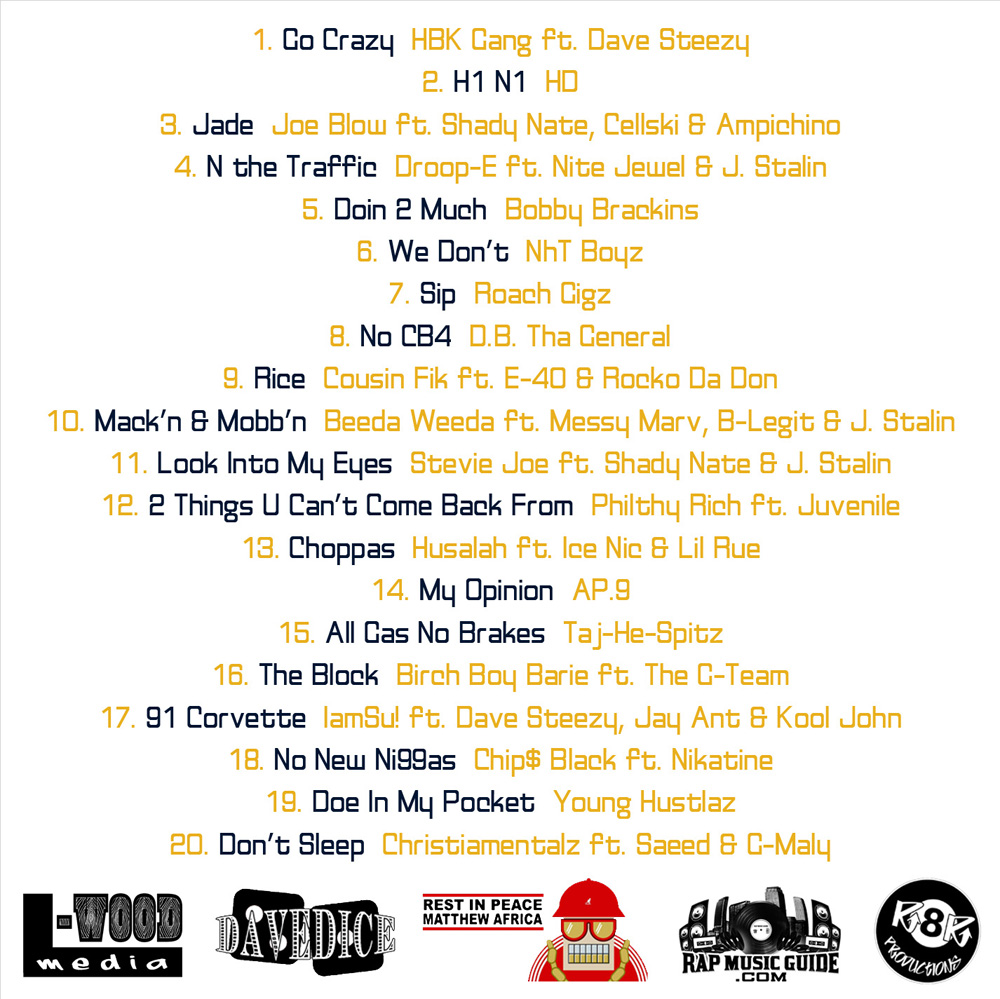 Fresh Out Volume Two
was last modified:
May 29th, 2016
by