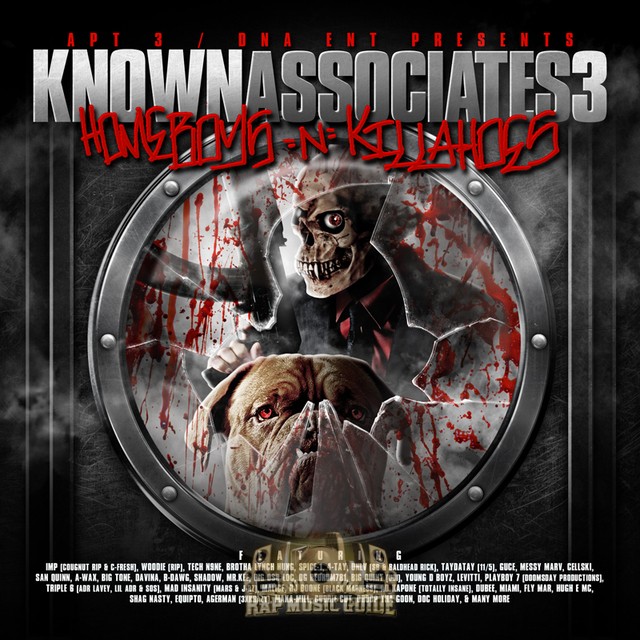 Rap Music Guide would like to say thanks to Gabe over at Apt.3/DNA Entertainment for sending over their latest album titled Known Associates 3 Homeboys -N- Killahoes. When we heard that Apt.3/DNA Entertainment released their third Known Associates albums, we had to get our hands on it as soon as possible. Their last album, Known Associates 2 was a double disc set that included a re-release of Theme Music To Drug Dealins And Killins. It featured tracks with Cougnut and C-Fresh of IMP, along with the RBL Posse, San Quinn, 11/5, Cold World, U.D.I., Totally Insane, Young Ed, Baldhead Rick, Young Droop, Ray Luv, Noble of the Outlawz & many more! So there was no doubt that third release would become an instant classic as well.
Known Associates 3 is a 2 CD project that is filled front to back with classic mobb style beats and raps. The entire first disc was produced by the Bay Area sound pioneer T.C. From the intro, to The Grand Finale featuring Cougnut of IMP (R.I.P.), the entire album is a mob music masterpiece. With slappin production and the long list of features by Bay Area legends, there is no doubt you get your money's worth when coppin' this album! Checkout the sneak peak here: Known Associates 3 Homeboys -N- Killahoes.
So what are you waiting for? Get your official copy now directly from Apt.3/DNA Entertainment by visiting their website www.illmanneredtakeover.com!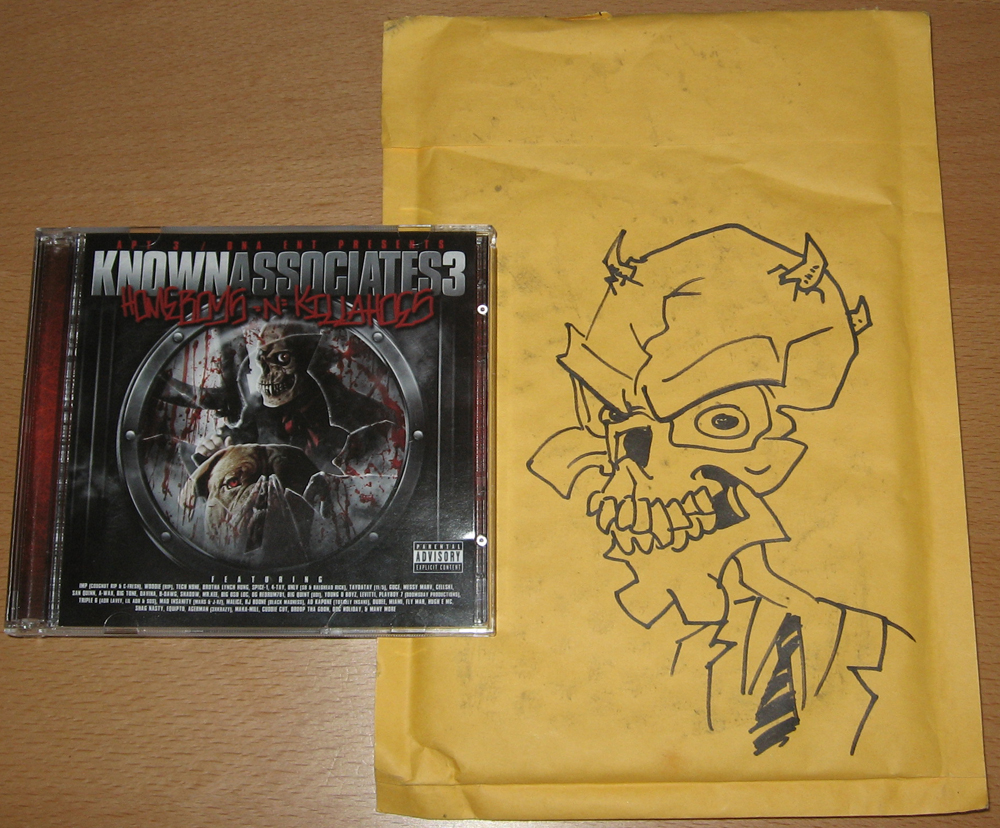 Apt.3/DNA Entertainment Presents: Known Associates 3 Homeboys -N- Killahoes
was last modified:
May 31st, 2016
by