B.G. Knocc Out is the younger brother of rapper Dresta, and were born and raised in Compton, California. At an early age both of the brothers became Crips gang members.
Eazy-E eventually discovered the brothers and signed them to Ruthless Records. Together they recorded songs on Eazy-E's 1993 EP It's On (Dr. Dre) 187um Killa, which was a response to Dr. Dre's and Snoop Dogg's diss records towards Eazy-E on The Chronic.
In 1995, B.G. Knocc Out & Dresta released their debut album Real Brothas on OutBurst Records, which remains their only album to date. This is the original black & white press photo used for their promotions and autographs.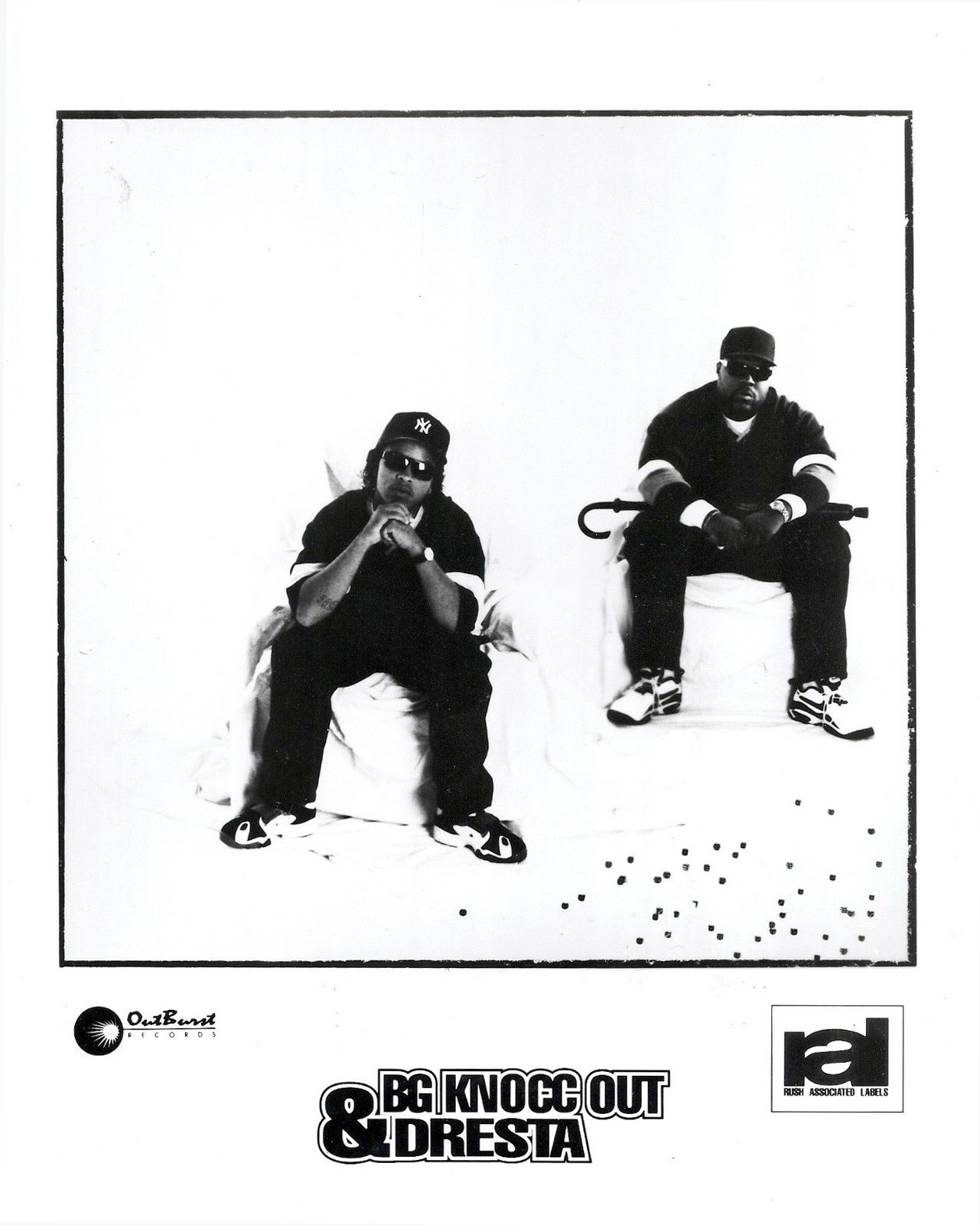 B.G. Knocc Out & Dresta OutBurst Records
was last modified:
May 26th, 2016
by