By Any Means Necessary was an underground rap group from the 17th ward of New Orleans, Louisiana. They released their music on the label Alliv Records, which was owned by producer and entrepreneur Donald "Duck" Coleman.
The black & white glossy promotional photo below shows the group trapping outside of their local liquor store drinking forty's and smoking cigarettes. The spray paint on the trash can is great representation of the neighborhood they live in.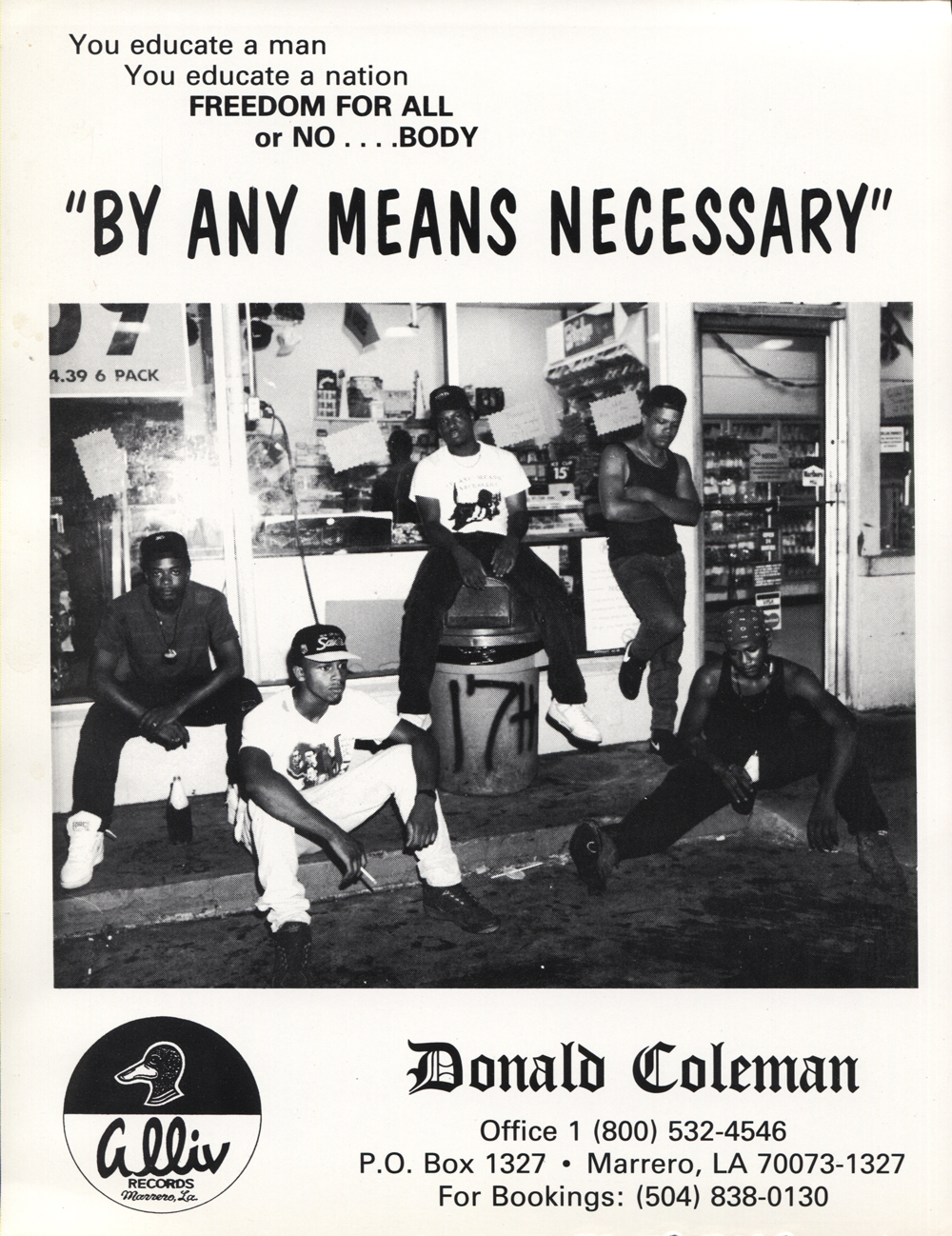 The same photo above was also used for their self titled tape released in 1991. Thanks to YouTube we were able to dig up the track titled "Ashes 2 Dust." Check it out!
By Any Means Necessary: 17th Ward New Orleans
was last modified:
May 26th, 2016
by