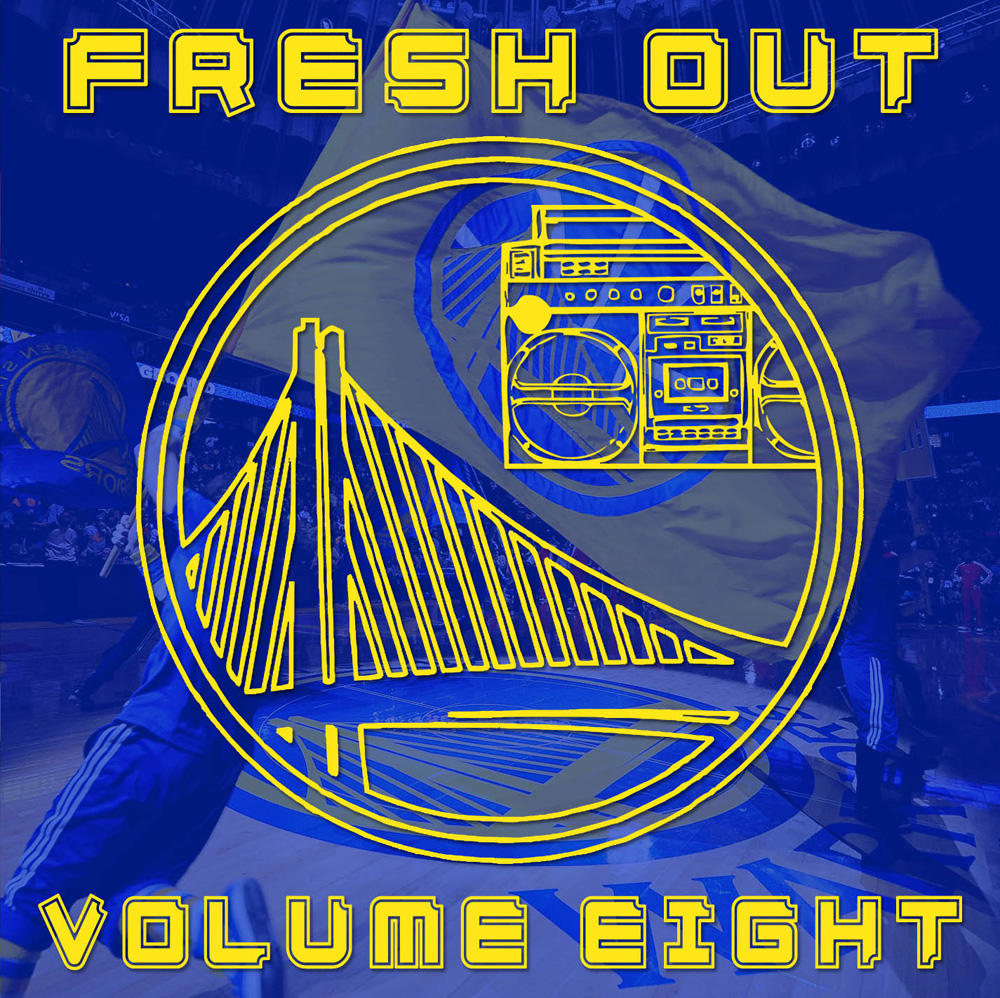 L-wood Media is at it again with their latest drop of the Fresh Out series. As always, this is a completely FREE digital release exclusively available for you here on Rap Music Guide.
Click the following link to download Fresh Out Vol. 8 FREE!
Be on the lookout for more free downloads of the latest underground rap music by L-wood here on the Rap Music Guide blog.
Also, don't forget to help us spread the word by telling your friends where you got all the new music at! Share the link on Facebook, Twitter, Instagram and all social media!
Fresh Out Volume Eight: Disc One
Blue Hunnids feat. Kool John, P-Lo
Redlight feat. Beastbruh, Heat, PC
Sactown Royalty feat. Julian Rothchild, Jeremy Loves, Fildabos
Knockz feat. 6Hunnit BJ, HD
Tio feat. A-One, Boom, Tmac
Cali Livin feat. Fe Tha Don, Shady Nate
Player Days feat. Nikatine Da King
Locked In Part 2 feat. Lil Blood, HD, Lil Rod, Skrew, Lil E, Twin, AB Hogish, Getta Dro, Boski, Nell, Scoot
Go All The Way In feat. Dubb 20, Bo Strangles, C.O.
Smoking With My Bad Bitch feat. J. Stalin, Ronald Mack
Bad Habits feat. Joe Blow, Stevie Joe, Guce
Loaded feat. B-Legit, Ted DeGTL, Taj-He-Spitz, Ocky Ocky
I Got It feat. Cellski, HD
Step On My Toes feat. Lil June, Young Mezzy, Sleepy D, Mistah E
Sun Tzu Them feat. DB Tha General
Syrup Music feat. SB Shmack, Lil Croppi, SB Meech
Deep N Dis Game feat. Ampichino, Killa Tay
On My Grind feat. G Maly, Kingpin
EM5 Leak feat. HD
The Sruggle feat. Joe Blow
Get You High feat. Berner, B-Real
Shmoplife Made feat. Ooty Ooo, Kool John
Fresh Out Volume Eight: Disc Two
Miss My Nigga feat. Mitchy Slick
RIP Jacka feat. Joe Blow
Let This Song Cry feat. AP.9
Ocean feat. Killa Tay, Jacka, Jay Tunes
On It feat. Roach Gigz
Rest In Peace To The Jacka feat. A-Wax
Still I Ride feat. Berner
Jacka Tribute feat. B-Dollaz
WHTTW feat. Jodi Jo
New Mobb feat. J-Racks, Micky Mike, Bobbii Lii
Who Do I Call feat. Ampichino
Escaping The Dunya feat. A-One, Husalah, Freeway
Jack In Me feat. Lil AJ, Boo Banga, Hyfe Deniro
Da Mack feat. Joe Blow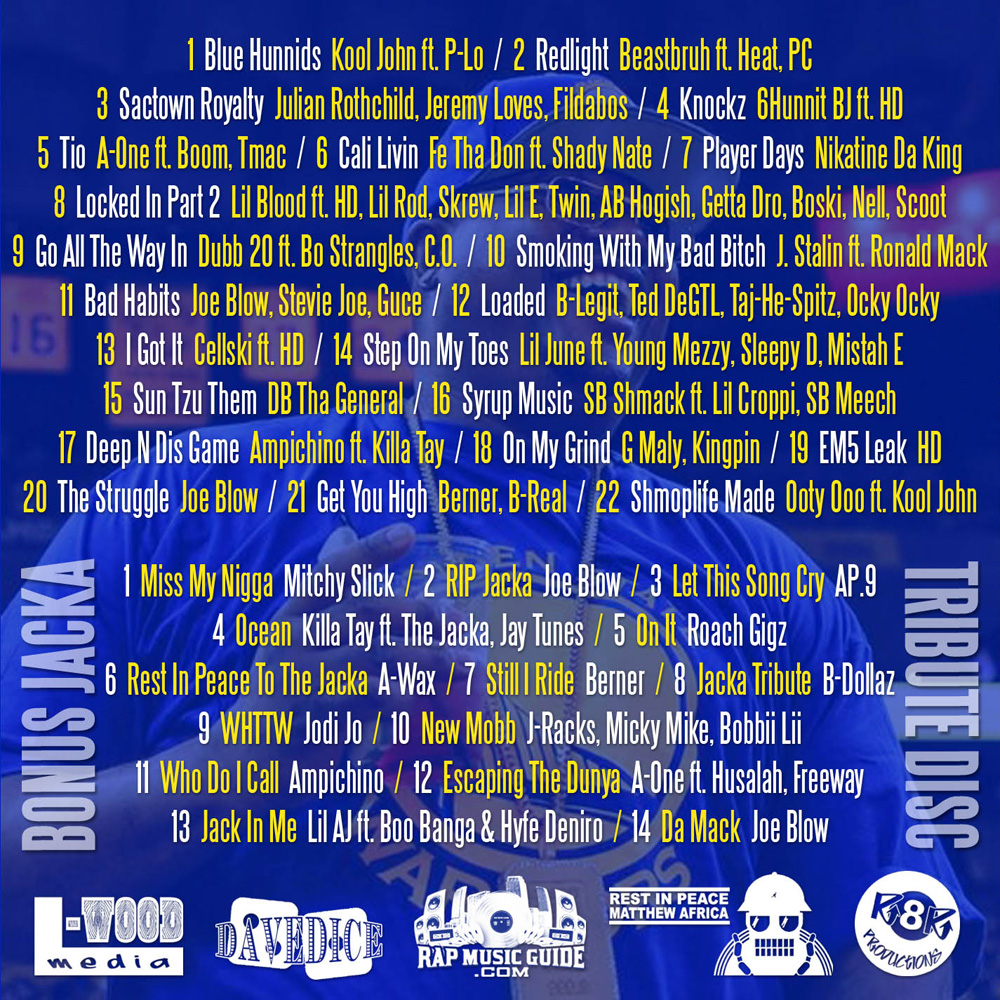 Fresh Out Volume Eight
was last modified:
May 31st, 2016
by