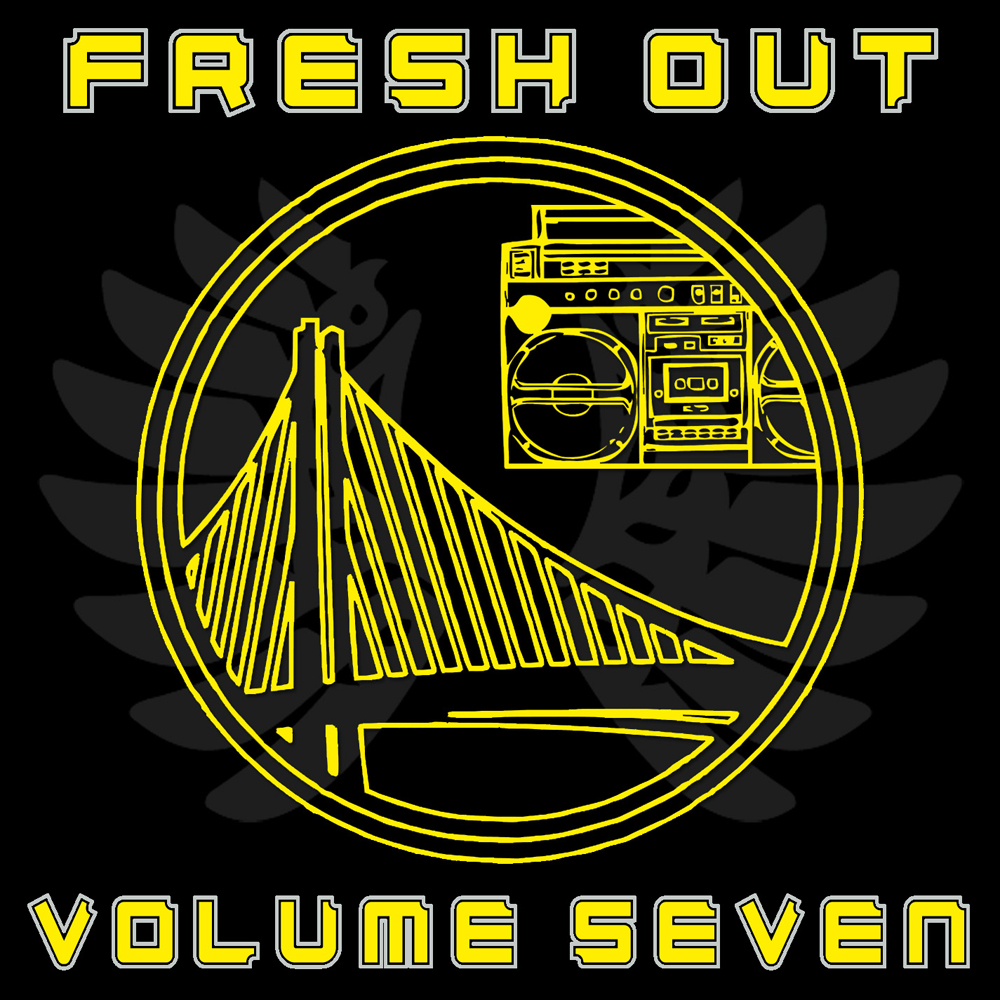 We are back again with the seventh volume of Fresh Out. As always, this is a completely FREE digital release compiled by the infamous underground record label L-wood Media and exclusively available for you here now.
Click the following link to download Fresh Out Vol. 7 FREE!
The Fresh Out compilations sample the latest underground rap resonating from the streets of Northern California. Past volumes one through six, along with special HBK Gang & HD of Bearfaced editions, are all listed with FREE download links here on Rap Music Guide.
Be on the lookout for more free downloads of the latest underground rap music by L-wood here on the Rap Music Guide blog.
Don't forget to help us spread the word by telling your friends where you got all the new music at! Share the link on Facebook, Twitter and all social media!
My Own feat. Da Alphabets
What You Call Dat feat. Petey Mac
Remember the Struggle feat. Young Ether
Shots Fired feat. June
Get Money feat. Joise Bois, Marvaless
Don't Like Me feat. HD, G-Dirty
You Can Tell feat. Mac Reese, Lil Raider
Oakland Shit feat. Tony Casa'Nova, HBK CJ
Never Change Up feat. Lil West
Never Take A Day Off feat. ST Spittin
UOENO IT feat. Killa Fresh
Choices feat. E-40
Told Me feat. A-Wax, Too Short
2 Dungeons Deep feat. Jacka, Blahk Jesus
Count It Up feat. Young T
I Wanna Be Paid feat. C-Dubb, Young Droop
Rappin Is A Hobby feat. Reese Loc, Ron Ron
I Don't Fuck Wit Em feat. Young Ro
This Is Life feat. Joe Blow
Pain On The Block feat. B-Dawg, Shadow
On Me feat. Iamsu, Kool John, Rich Homie Quan
Bitch feat. Hoodstarz, Lil Blood, Lil Rue, Jacka, HD, Lil Rod Da Goer
3 Mill feat. Berner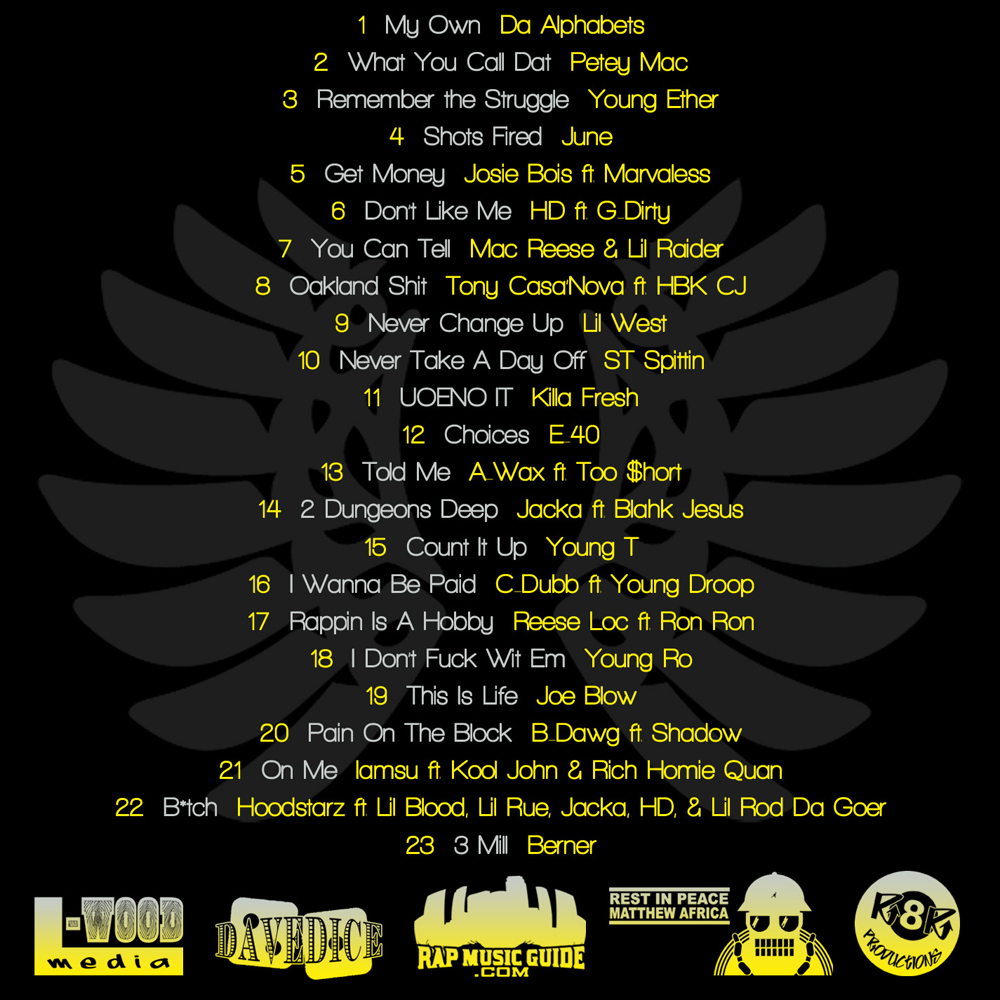 Fresh Out Volume Seven
was last modified:
May 29th, 2016
by