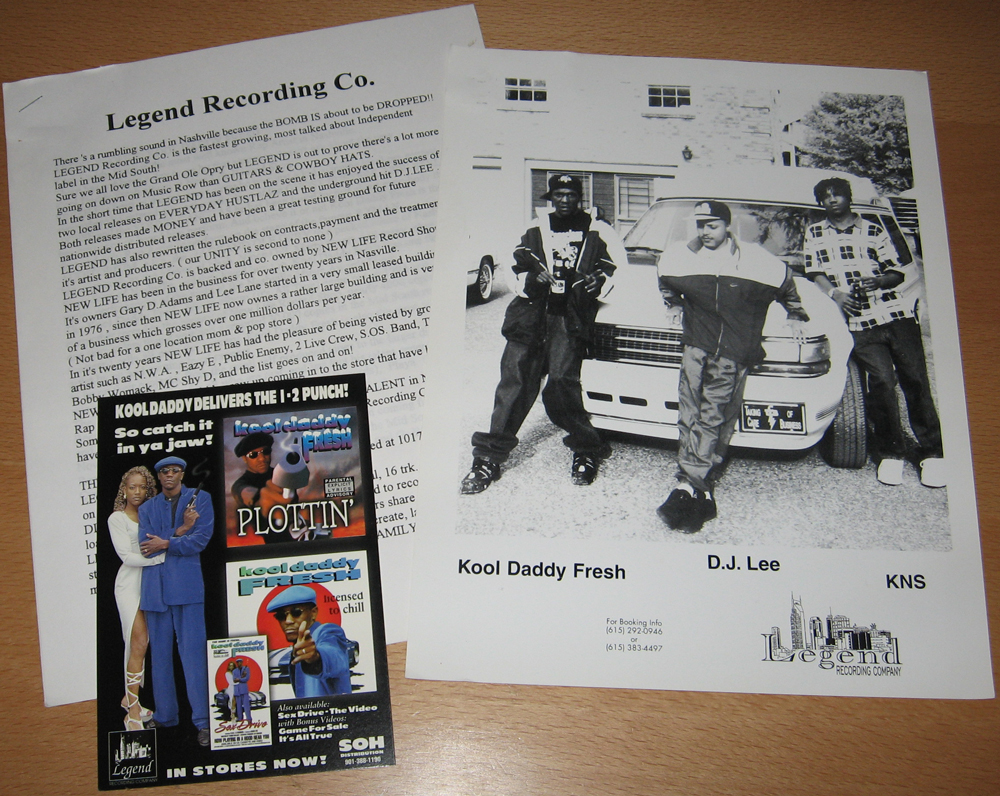 Here is an old school press package that Legend Recording Company put together to promote the Nashville legends, Kool Daddy Fresh, D.J. Lee and KNS.
It includes a black & white promotional photo, a flyer that is also a postcard and a 6 page document that includes in-depth artist profiles and information about their studio and the New Life Record Shop.
This press package is to promote the albums titled "Licensed to Chill" released in 1997 and "Plottin'" that was released in 2000. Both albums were released on under the label Legend Recording Company.
Here is a scan of the promotional photo that was included. Is that a Dodge minivan they're posted in front of?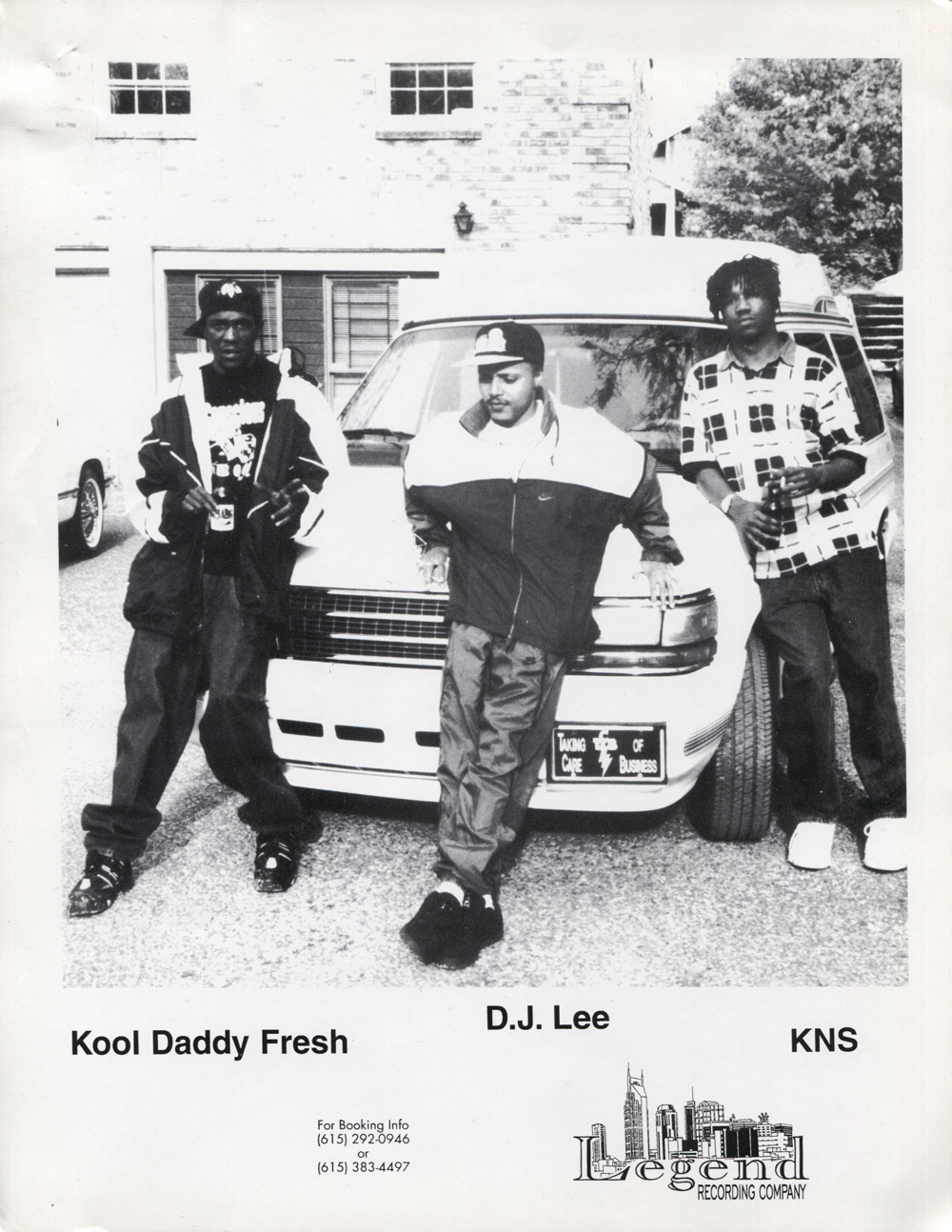 If you would like to read the entire 6 page document from Legend Recording Company, we scanned and uploaded it as a .pdf for you. Simply click on the image on the left below, or on the following link: Kool Daddy Fresh Artist Profile
Kool Daddy Fresh Promo Photo & Press Package
was last modified:
May 26th, 2016
by