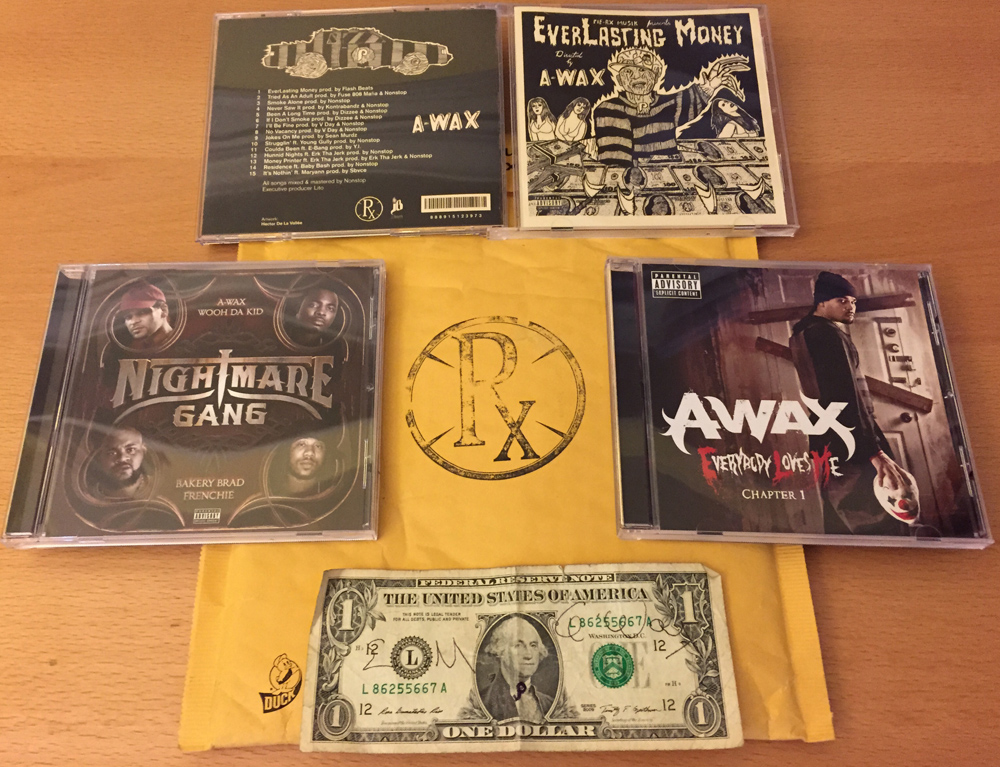 A-Wax just sent us his brand new album Everlasting Money released on Illburn / Pie-Rx Records, along with an autographed dollar bill with a P on George Washington's neck!
The album is heat from beginning to end! 15 tracks total with featured guest appearances by Erk Tha Jerk, Young Gully, Baby Bash, E-Bang and Maryann!
Grab a hard copy for yourself, along with other limited edition albums like Everybody Loves Me Chapter 1 & Nightmare Gang featuring artwork by Photo Doctor Graphics, direct from the Pie-Rx's trap house http://pierx.bigcartel.com. You can also find him on Instagram.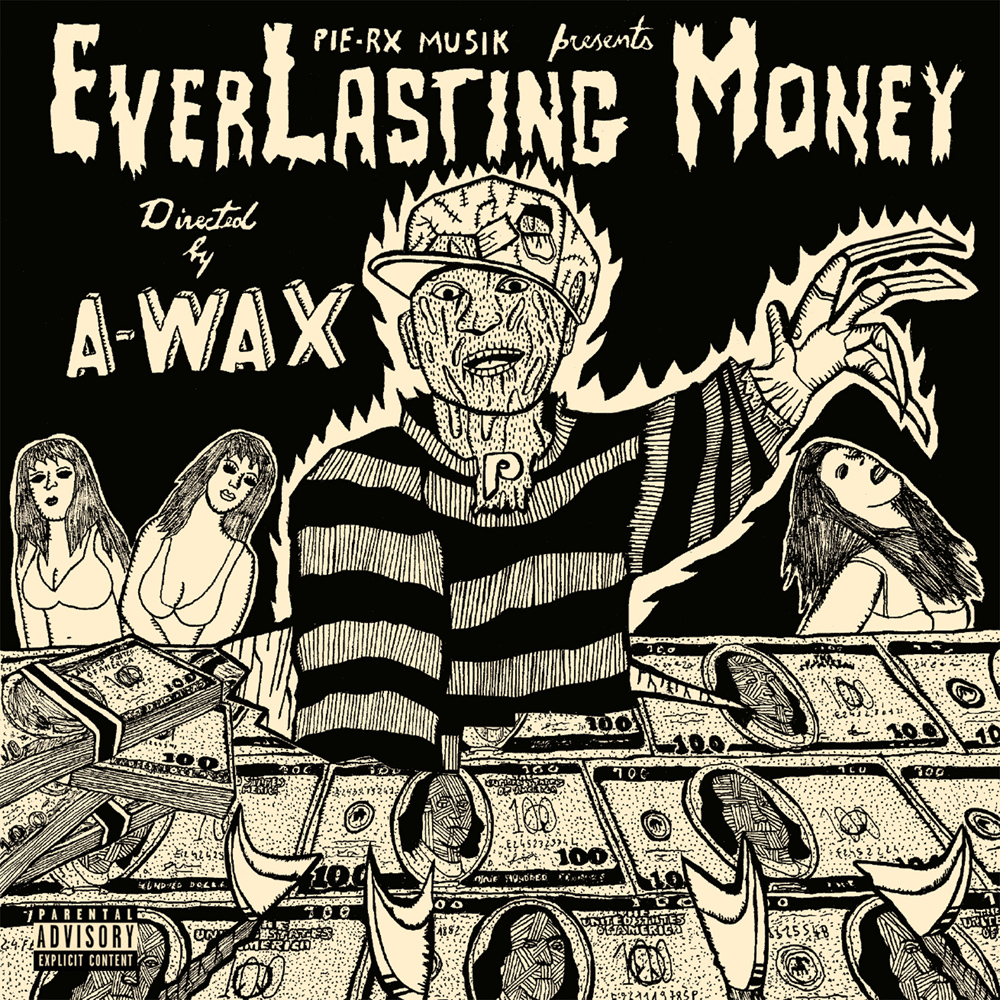 Here's a new video from the album that was just released titled No Vacancy.
A-Wax Everlasting Money: 2015 Pie-Rx Records
was last modified:
May 29th, 2016
by