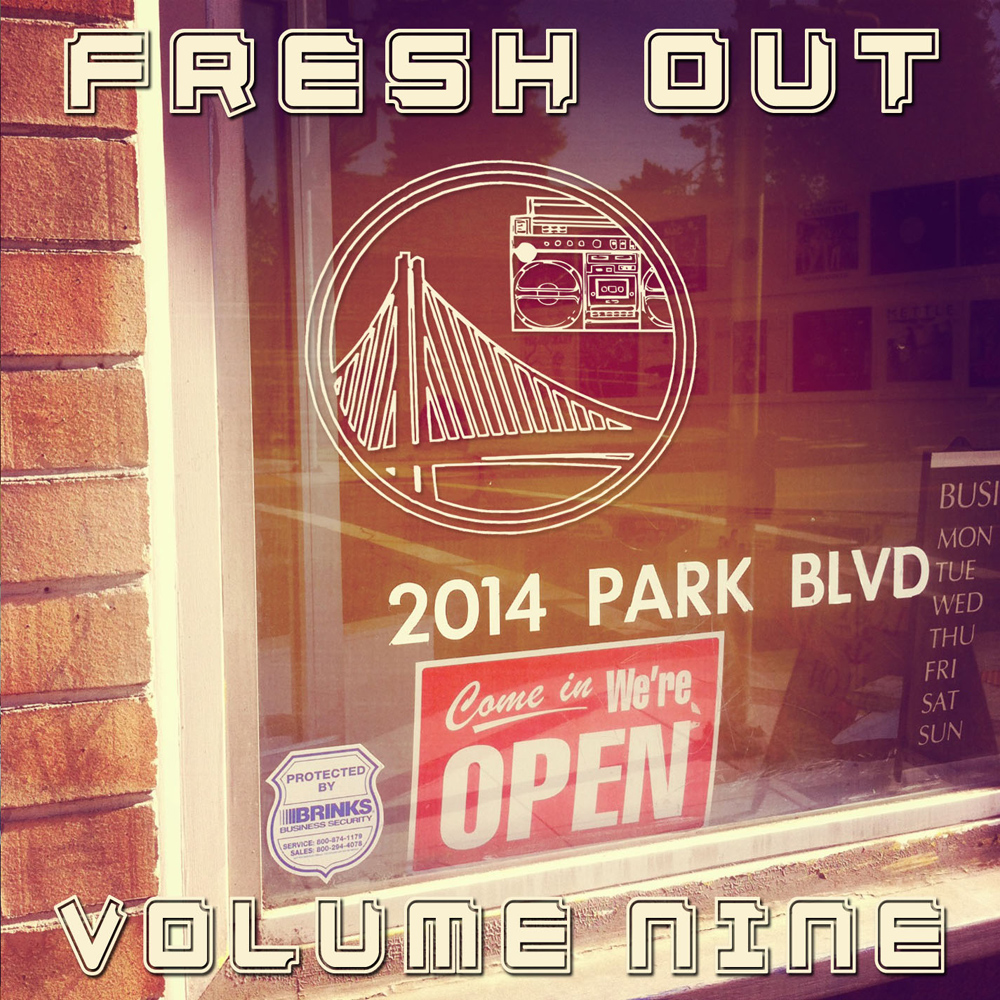 @LwoodMedia, is back on the scene with a new drop of slappers featuring artists from all over the Bay Area. Fresh Out Volume Nine features 20 new tracks that are sure to keep you speakers bumpin! As always, this is a completely FREE digital release exclusively available for you here on Rap Music Guide.
Shot out to Park Blvd Records & Tapes in Oakland, CA. which is featured on the album artwork. They're the only record store you can count on for vintage rap music in the Bay Area. Check them out at www.parkblvdrecords.com.
Click the following link to download Fresh Out Vol. 9 FREE!
Also, don't forget to help us spread the word by telling your friends where you got all the new music at! Share the link on Facebook, Twitter, Instagram and all social media!
Fresh Out Volume Nine
01. Big Money feat. Idaho J Doe
02. I Ain't Trippin Off Nothin feat. Ezale
03. Menace To Society feat. RS Greedy, TJ Tha Banger
04. Livey feat. Sippa, HD, Lil Rod
05. Destined 2 Rock feat. Lil Toro, Chango
06. My Illa feat. Lil Tae, Mozzy
07. Studio Freestyle feat. Choose Up Cheese
08. On One feat. Kool John, P-Lo, Iamsu
09. Ain't Gone Stop feat. A-One
10. High Sidin feat. The Jealous Guys
11. For The Sport feat. D.How The Money Mayka, DaVinci
12. Medicine feat. Lil Lotus
13. Paper In My Denim feat. Meez, Sneakz
14. 4 My N-gga$ feat. Legendvry
15. West Coast Chopper (Remix) feat. T-Nutty
16. All In Ya Face feat. Doff Kapone, K.O.B., Money Grippa, Rev P
17. One Through Ten feat. Lil AJ, HD, Lil Rod, The Jacka
18. If I Don't Smoke feat. A-Wax
19. Ride With Me feat. California Bear Gang, Kxng Crooked, D Young
20. Live Without Me/So Much Pain feat. Berner, The Jacka, J. Stalin, Carey Stacks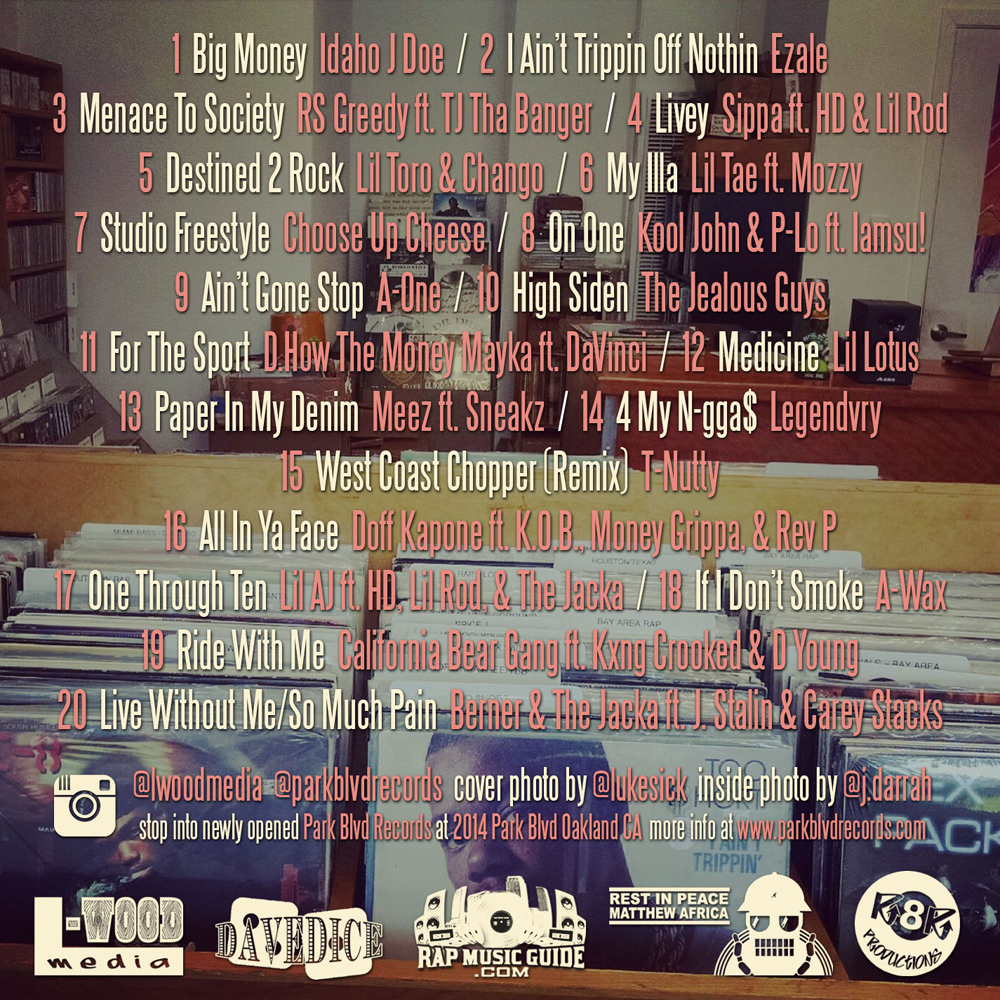 Fresh Out Volume Nine
was last modified:
May 30th, 2016
by