Rappers Cold 187um, KMG the Illustrator, Go Mack and DJ Total K-Oss are from Pomona, California and are the members of Above the Law. In 1989 the group signed with Eazy-E's Ruthless Records. A year later in 1990 they released their first album Livin' Like Hustlers which featured appearances from N.W.A. and production from Dr. Dre.
Here is a magazine ad promoting their first album. There's a couple interesting taglines we found in the ad such as "Because there is no other choice" & "The rules of this world no longer apply to a nation of outsiders peering in from the fringe. Scratching for their survival… And left to take the rap."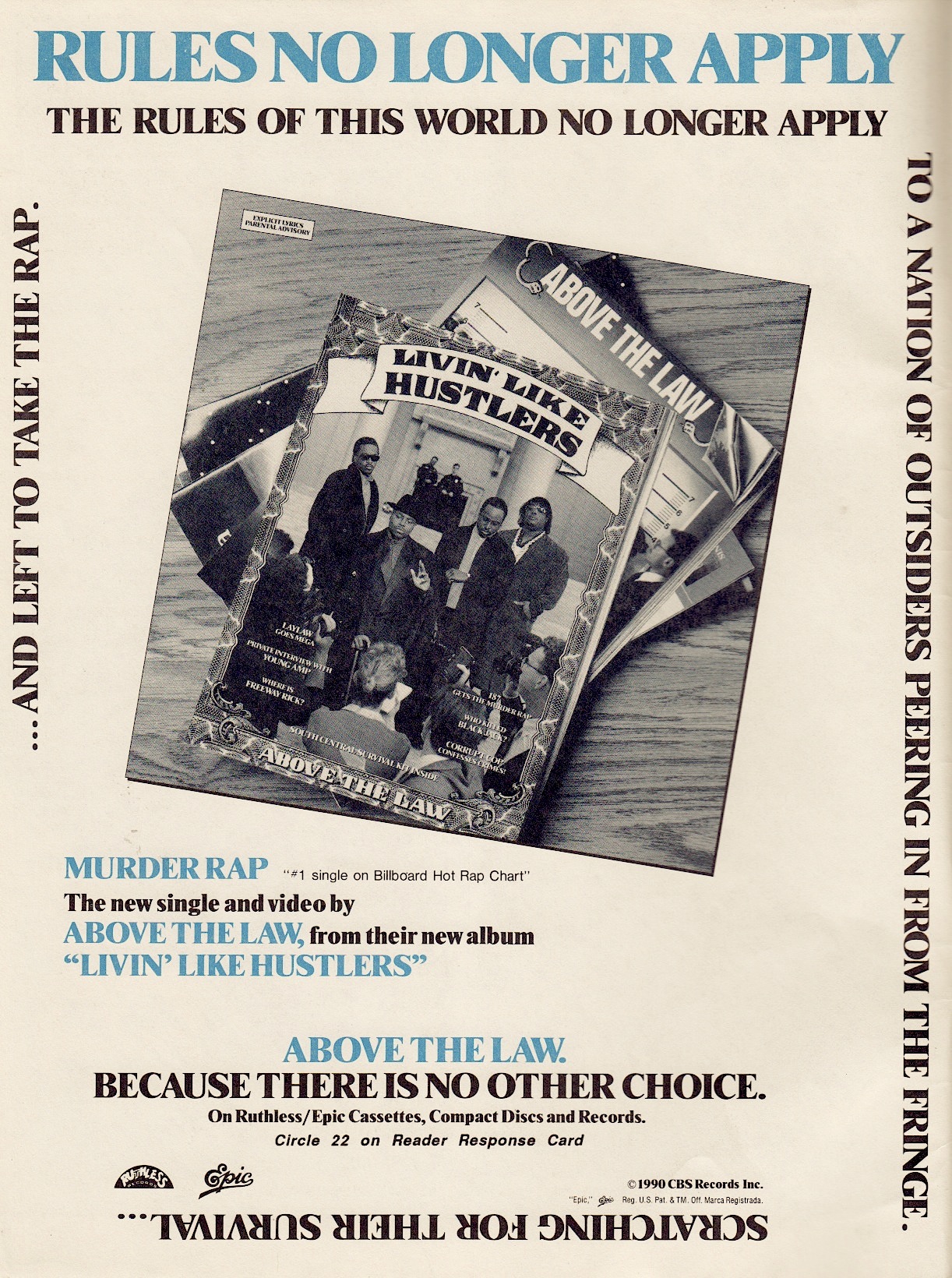 The track "Murder Rap" actually became a minor hit. The song appeared in the 2008 film Pineapple Express and in the video game Grand Theft Auto: San Andreas. You can hear it when you tune into the West Coast radio station, Radio Los Santos. Here is the music video by Above The Law performing Murder Rap.
Above The Law Livin' Like Hustlers
was last modified:
May 26th, 2016
by