Capone -N- Noreaga released their first album The War Report in 1997 on Tommy Boy & Penalty Records. The album was almost never completed because in 1996 Capone was locked up for a parole violation. This left Noreaga to finish the album on his own, which is why their fellow New York City rappers Mobb Deep and Tragedy Khadafi appeared on 9 of the 20 tracks.
The album also stirred up more conflict between Death Row Records and Bad Boy Entertainment, with the track "L.A. L.A." which as a response to Tha Dogg Pound's track "New York, New York."
Here is a magazine advertisement promoting the album with a street date of June 16, 1997.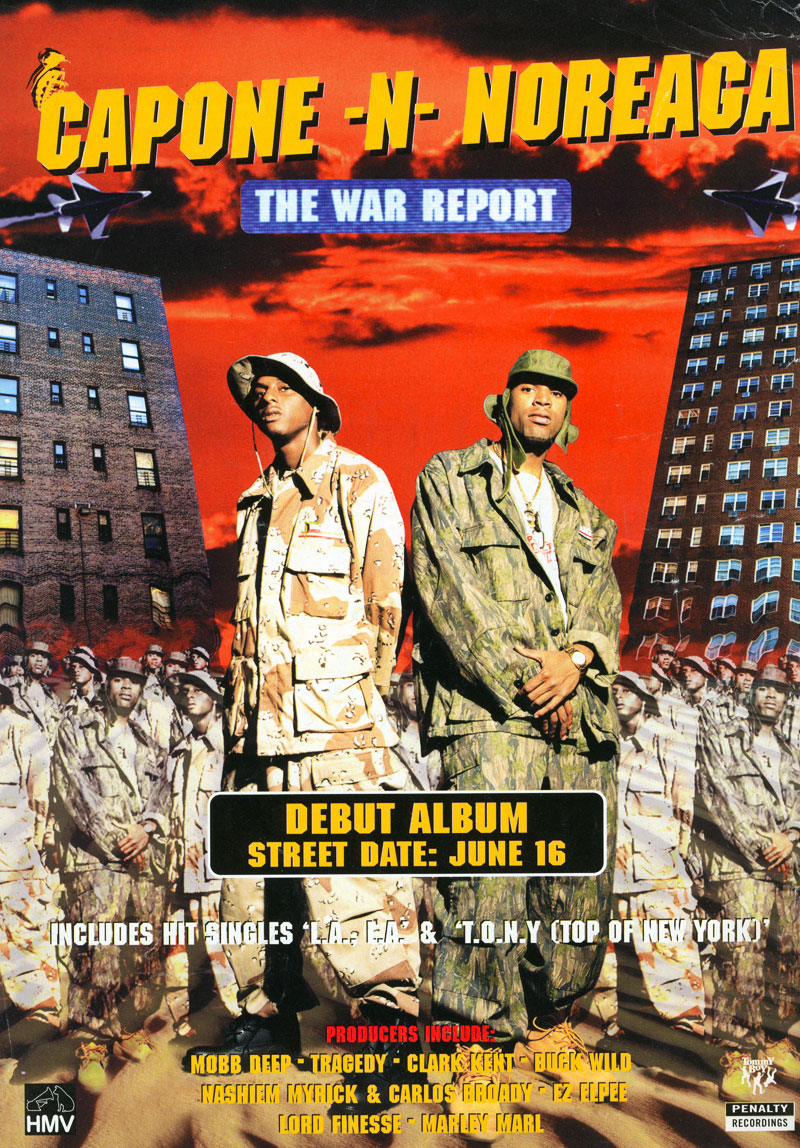 Capone -N- Noreaga The War Report
was last modified:
May 26th, 2016
by