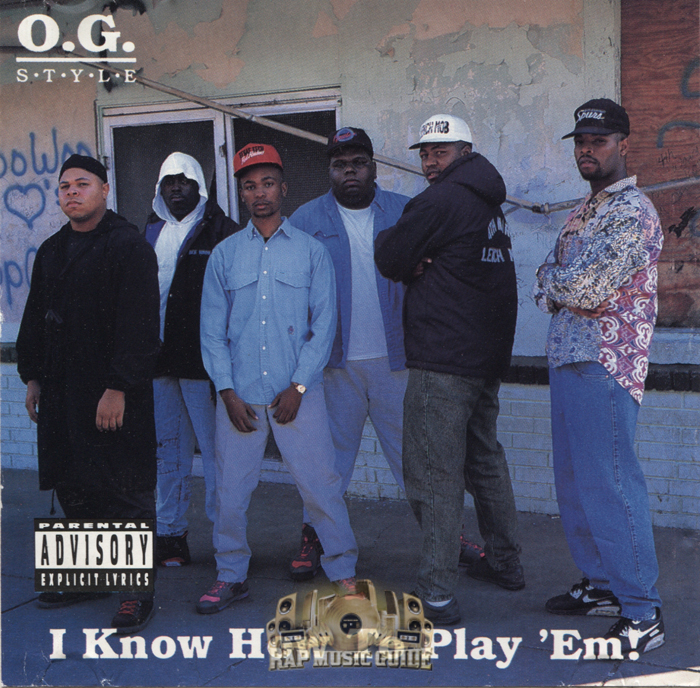 Eric Woods was a rapper from Houston, Texas who began his career in 1986 as Prince Ezzy-E. In 1989, Woods changed his name to Original E after meeting producer DJ Big Boss. Together they formed the rap group O.G. Style and released the album "I Know How To Play 'Em!" in 1991 on Rap-A-Lot Records.
After the duo broke up, Woods kept the name O.G. Style and continued his career as a solo artist. In 2001 he released the album I Still Know How To Play 'Em!!! on Zone Entertainment.
Big Boss also formed his own group called 4 Deep and released several albums. He then followed up with a solo album and then later started his own record label called "Power Move Music."
Both artists are now deceased. Producer Big Boss died of Kidney Failure in 2006. Rapper Eric "O.G. Style" Woods died on January 3, 2008 from a brain hemorrhage.
Here is a promotional photo of O.G. Style for the album "I Know How To Play 'Em!" Eric Woods is on the left and Big Boss on the right.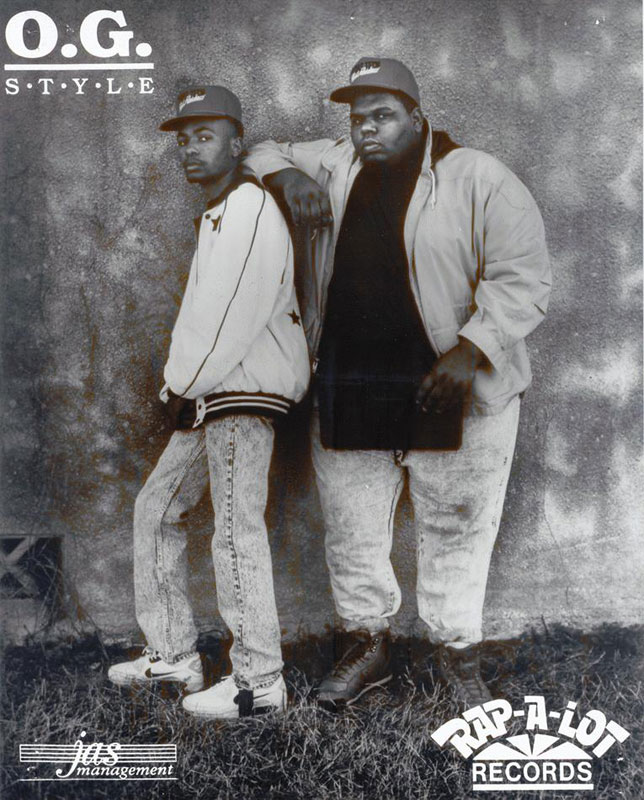 The track Catch 'Em Slippin turned out to be a moderate success and a video was released. Here is the rap music video thanks to YouTube.
O.G. Style I Know How To Play 'Em!
was last modified:
May 26th, 2016
by