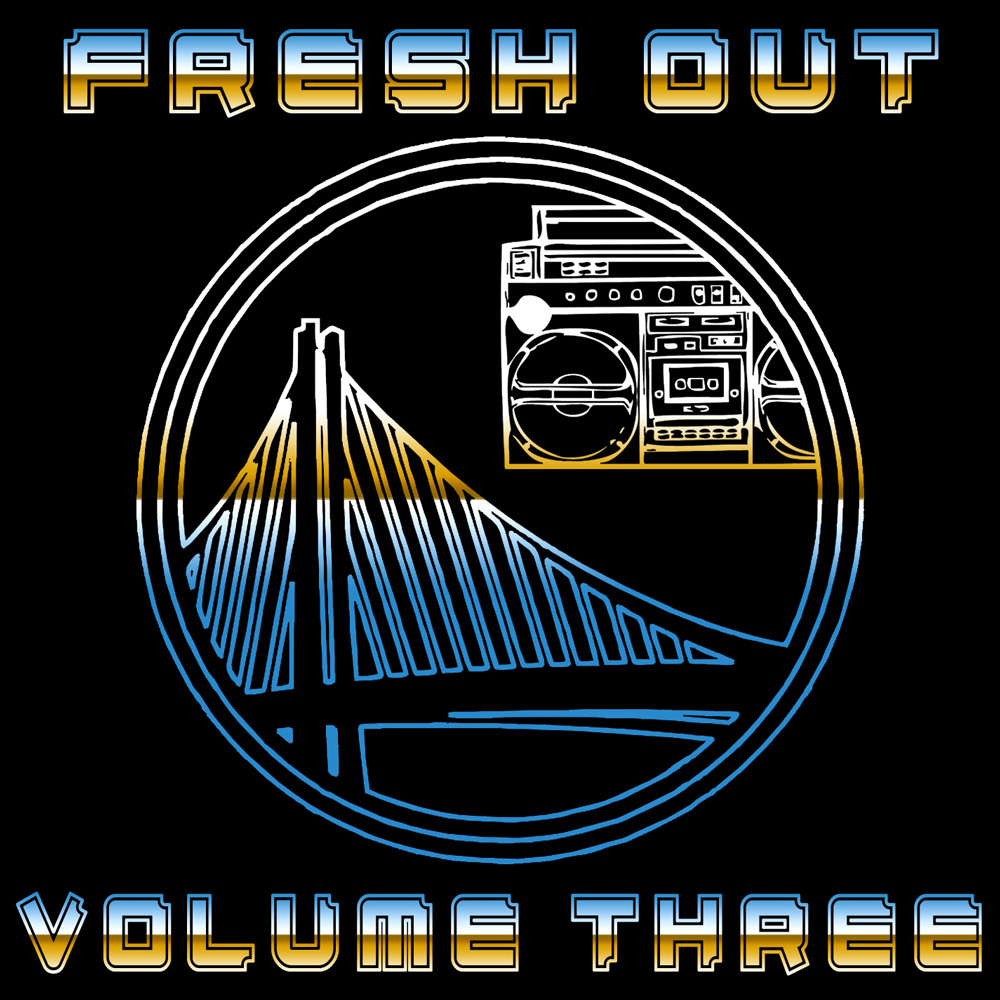 L-wood, R8R & Dave Dice are at it again with their latest release in their series titled Fresh Out Volume Three.
This dope compilation is complete with artwork and a full tracklist!
Click on the following link to download the album for FREE: Fresh Out Vol. 3
For those of you not familiar with R8R & L-wood, they have been releasing a series of classic albums segmenting California rappers in specific geographic areas for years, with such releases as; SFC: Sucka Free Classics and SAC: Nine One Classix
The duo has also released several mixes compiled of cassette tape conversions known as the Trunk Tape Resurrection series.
Go Outside feat. Green OVA Underground, DaVinci
10 Times feat. G Thoro
Can't Loose Again feat. Laroo T.H.H., Jacka, Big Brim, Boo Banga
Bands feat. Joe Blow
The Town feat. ABFIFI, Beeda Weeda, Kingpin
Been Doing Business feat. BDB, Rexx Life
Friends feat. Birch Boy Barie (G-Team), A.B. of YH, Young Gully
Ridin feat. Nikatine Da King
Choppa Dance feat. D-Lo
Who Got It feat. Problem, Dorrough
Life Ain't Televised feat. Fe tha Don, Thrill, Phishkale
Allergic 2 Slip'n feat. Lil Rod Tha Goer, Hen Sippa, HD
It's Nothin feat. San Quinn, S.B., Boogie
Plush feat. E-40, Cousin Fik
Go Off feat. DB tha General
Life's A Bitch feat. Nick James, Young Gully, A.B. of YH
Old Skool Nigga feat. LIQ
On The Grind feat. Lil Ro, Lil Raider
Far Alone feat. G-Eazy, Jay Ant
The Marina feat. Clyde Shankle
Jazz feat. City Shawn, Hesto Denario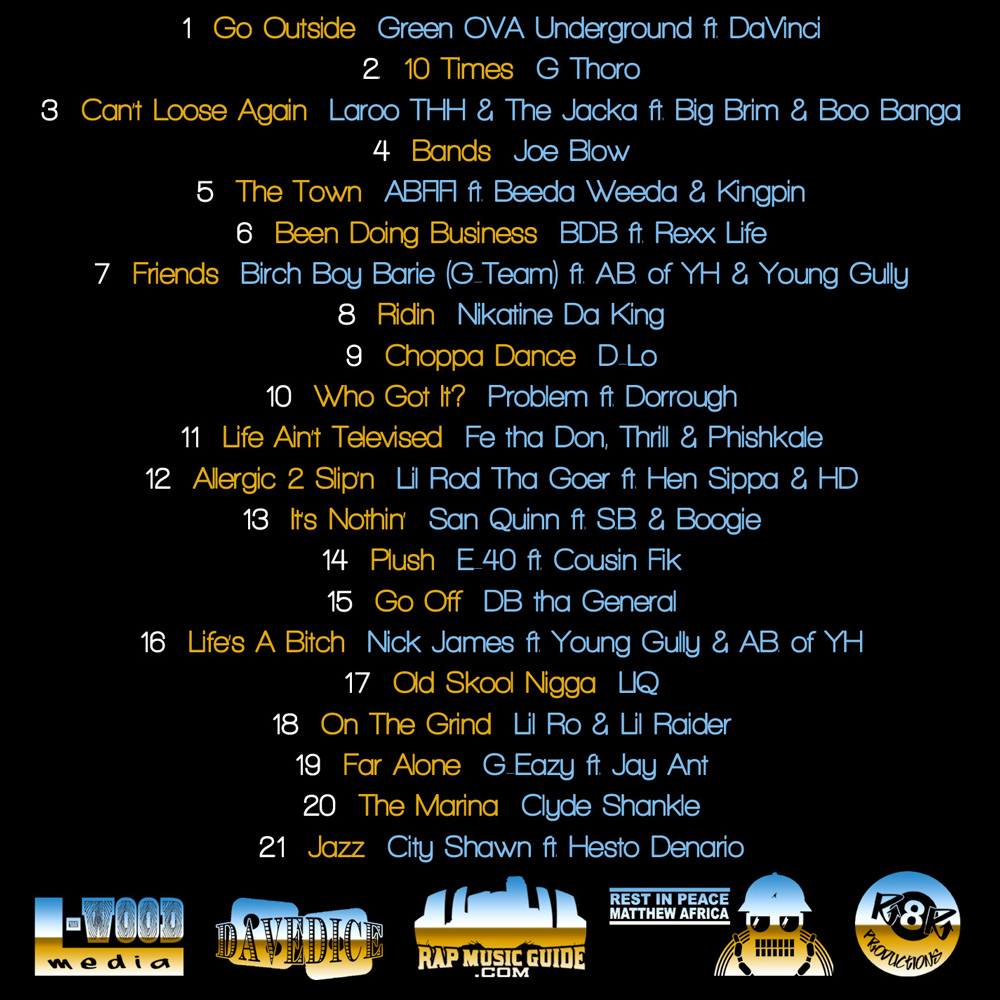 Fresh Out Volume Three
was last modified:
May 26th, 2016
by