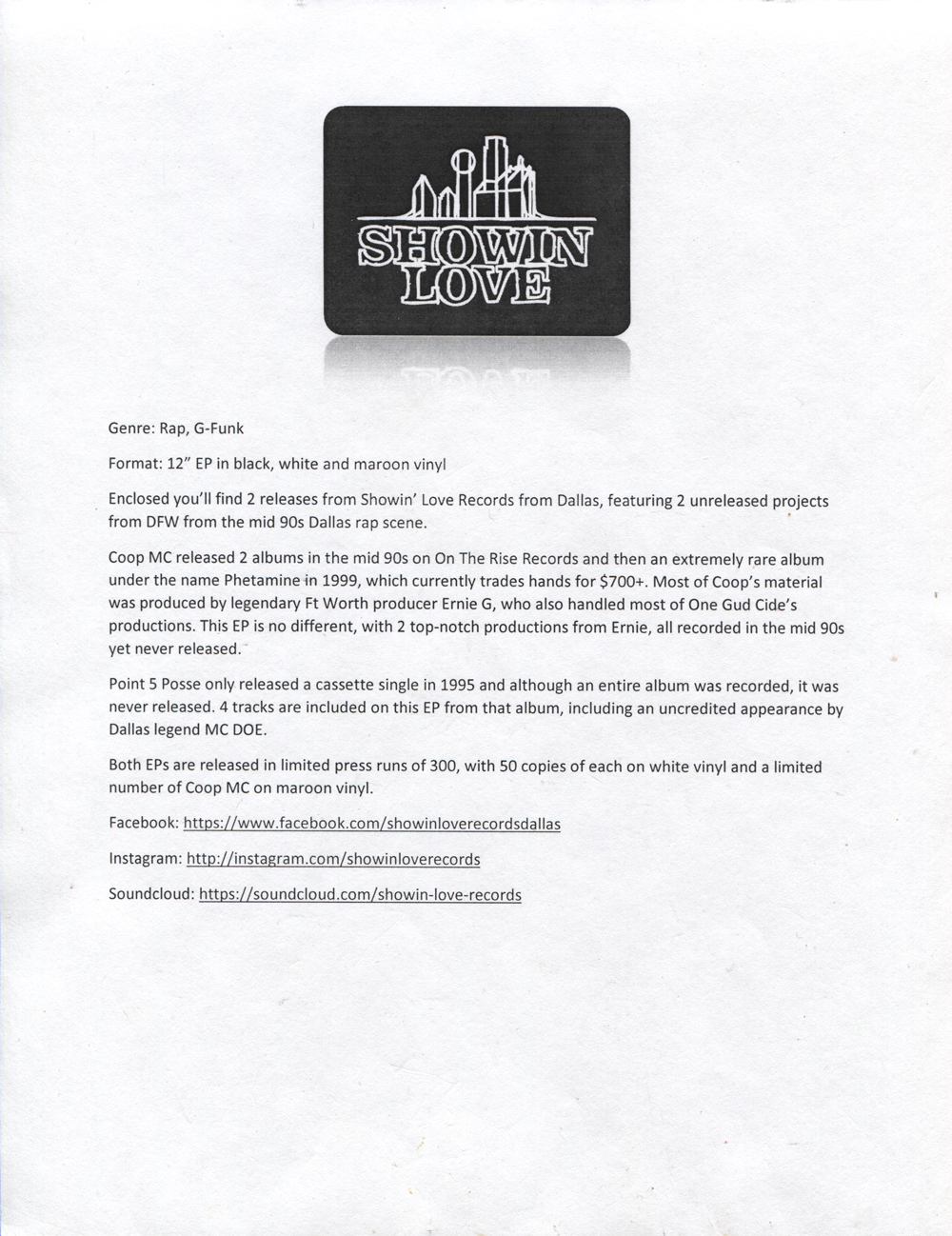 Showin' Love Records recently released some extremely rare music from the Midwest that we were glad to get our hands on.
They sent us a their limited edition vinyl & chrome cassette releases of Coop MC & Point 5 Posse, and the quality is top notch! Also inclosed with the albums was a letter with additional information about the rare material they released.
Showin' Love was founded in 2013 and specializes in the genre of g-funk. Their mission is to uncover previously unreleased Dallas & Ft. Worth underground rap albums, just like these gems.
Most of Coop MC's music on these albums was produced by the legendary Fort Worth Producer Ernie G, who also did the production for One Gud Cide.
The Coop MC albums titled "The Hilltop" released on cassette tape & "Watt Up Homie" released on maroon marbled vinyl records, was originally recorded in the late 1990's during the phetamine era, but never officially released. Both albums feature production by DFW's Ernie G, Buga Green and feature rappers P.I.G. and Nothin' 2 Lose.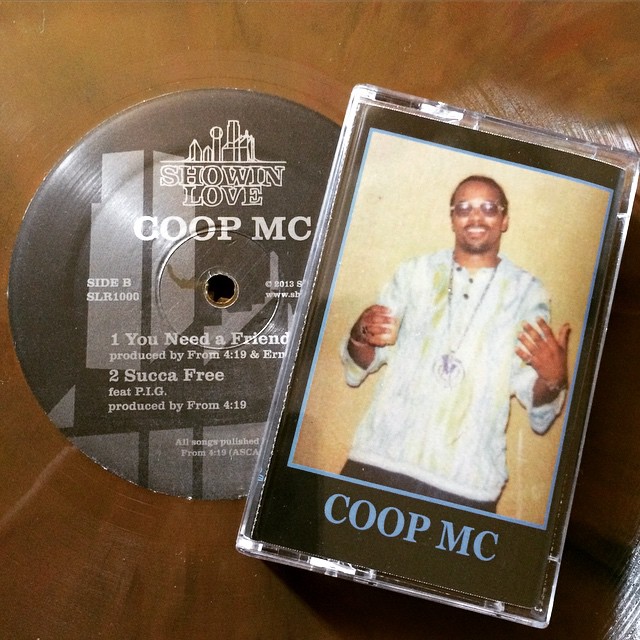 The Point 5 Posse Swisher EP was recorded in Dallas in 1995 and has gone unreleased for more than 15 years. Even though the entire album was recorded, it was never released. The only track to ever see limited play was a cassette single release for G's Only.
Featured on the album is an uncredited appearance by Dallas legend MC DOE. We suggest you pick up a copy at Showin' Love Records before they run out!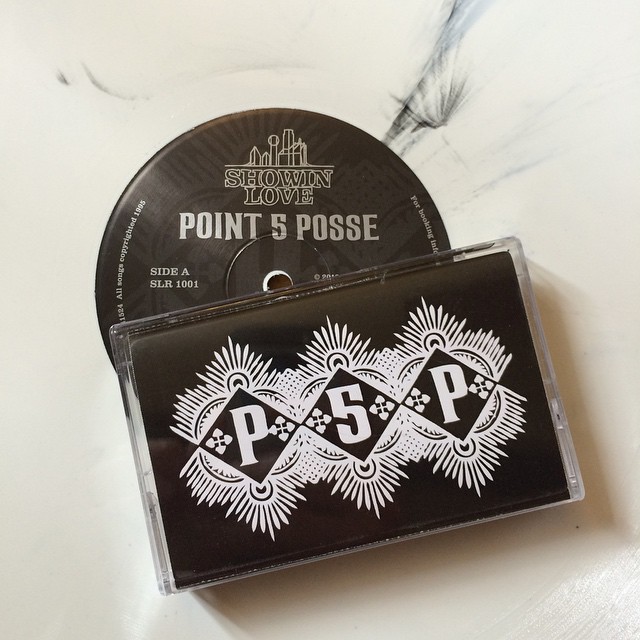 Coop MC & Point 5 Posse Unreleased Material
was last modified:
May 29th, 2016
by