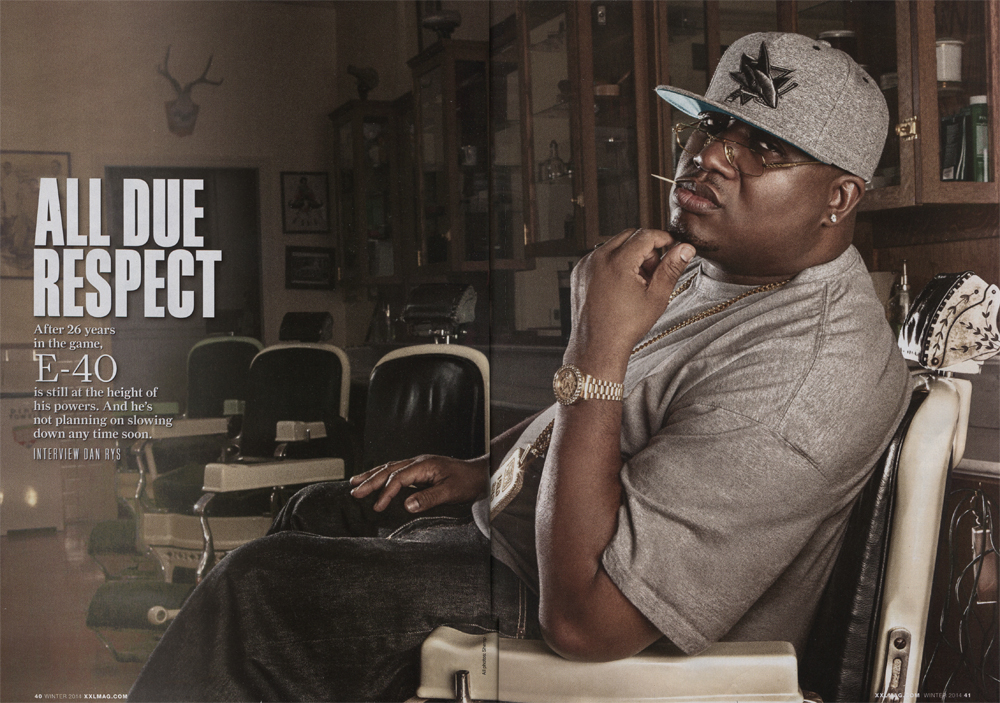 In the winter 2014 edition of XXL Magazine there is well written article by Dan Rys featuring an interview with E-40, coincidentally titled "All Due Respect."
E-40 goes into great detail about being an OG, and how he has been releasing albums for 26 years. He also speaks about his new role in the rap game and how he has evolved since he got started as a youth.
40 Water also explains why he is able to release so many albums each year, and he even tells his secret to dropping multiple albums at once. During the interview he states that he will still be releasing albums even when he is an old man. From the sounds of it he is definitely not planning on slowing down anytime soon.
After reading the entire interview we flipped to page 46 to find a page titled "Hustler Musik", which features a full spread dedicated to every E-40 album from 1988 to 2014.
We couldn't help but notice that the some of the album covers were taken directly from our website!
M.V.P. The Kings Men and The Click Down & Dirty both clearly have our watermark on them. If you couldn't find them we drew helpful red arrows pointing to the albums in the photo below.
It's also obvious to us that they cropped out our logo from the albums covers of the cassette tapes for Let's Side & Mr. Flamboyant.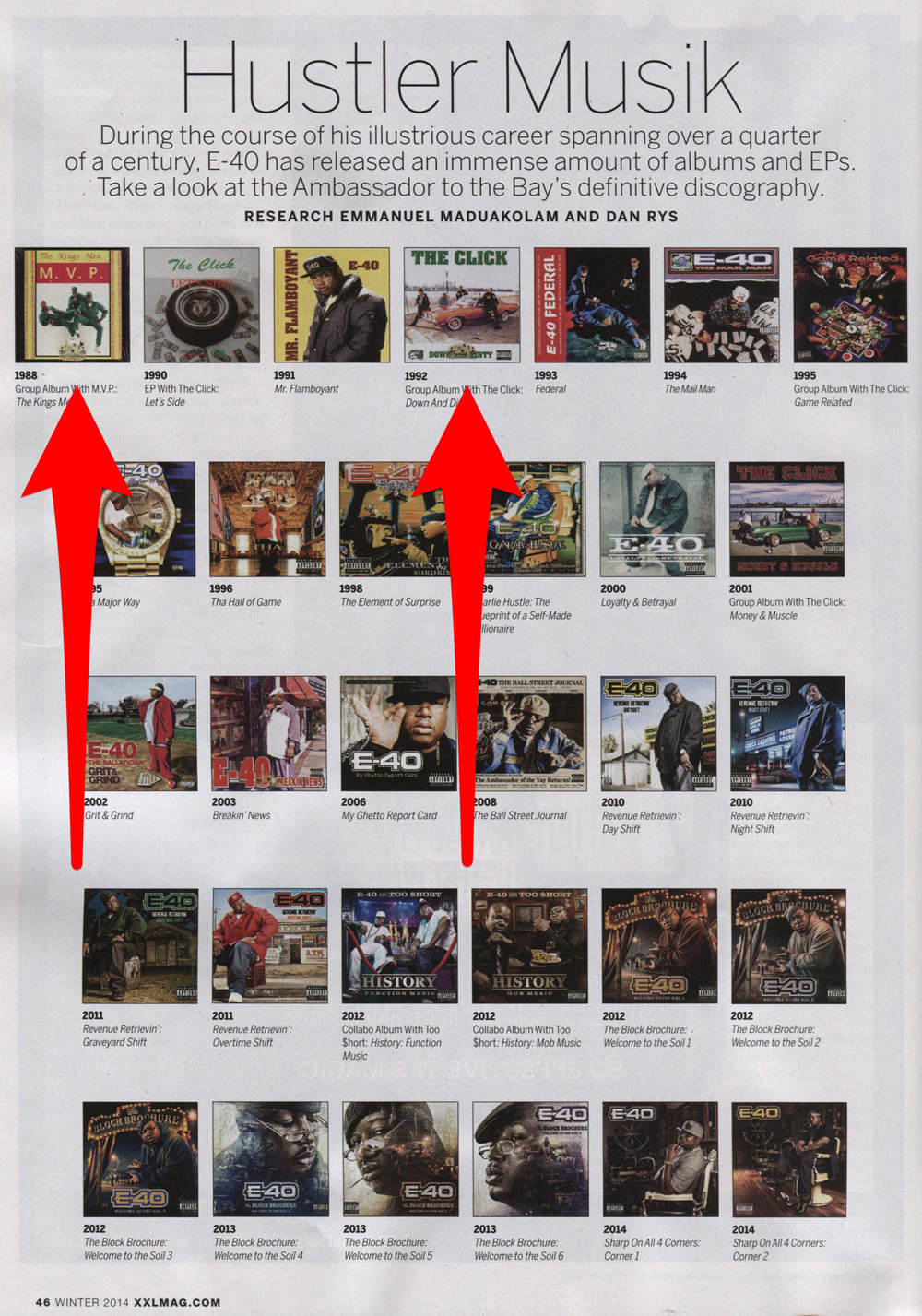 It's nice to see professionals in the industry using Rap Music Guide as a tool to research E-40's discography. Next time we would appreciate a shout out though! Don't be afraid to cite your sources.
As the great rapper E-40 said in the XXL interview… "See, I'm a OG so I gotta lace these unlaced people out there."
Shout out to the Amassador of the Bay, Charlie Hustle aka The Ballatician!
All Due Respect: E-40 | XXL Magazine
was last modified:
May 26th, 2016
by