Yukmouth is from East Oakland, California and launched his career as part of the multi-platinum group the Luniz. Yukmouth is also the founder of The Regime, Smoke-A-Lot Records and Godzilla Entertainment.
We dug up a promotional photo of Yukmouth before he left Rap-A-Lot Records, as you can tell by the large chain front and center. The reason there is a Virgin logo on the photo is because they were the official distributor of Rap-A-Lot Records from 1994–2000.
Now, Yukmouth is representing his own label, Smoke-A-Lot Records. You can also find him on Twitter & Instagram.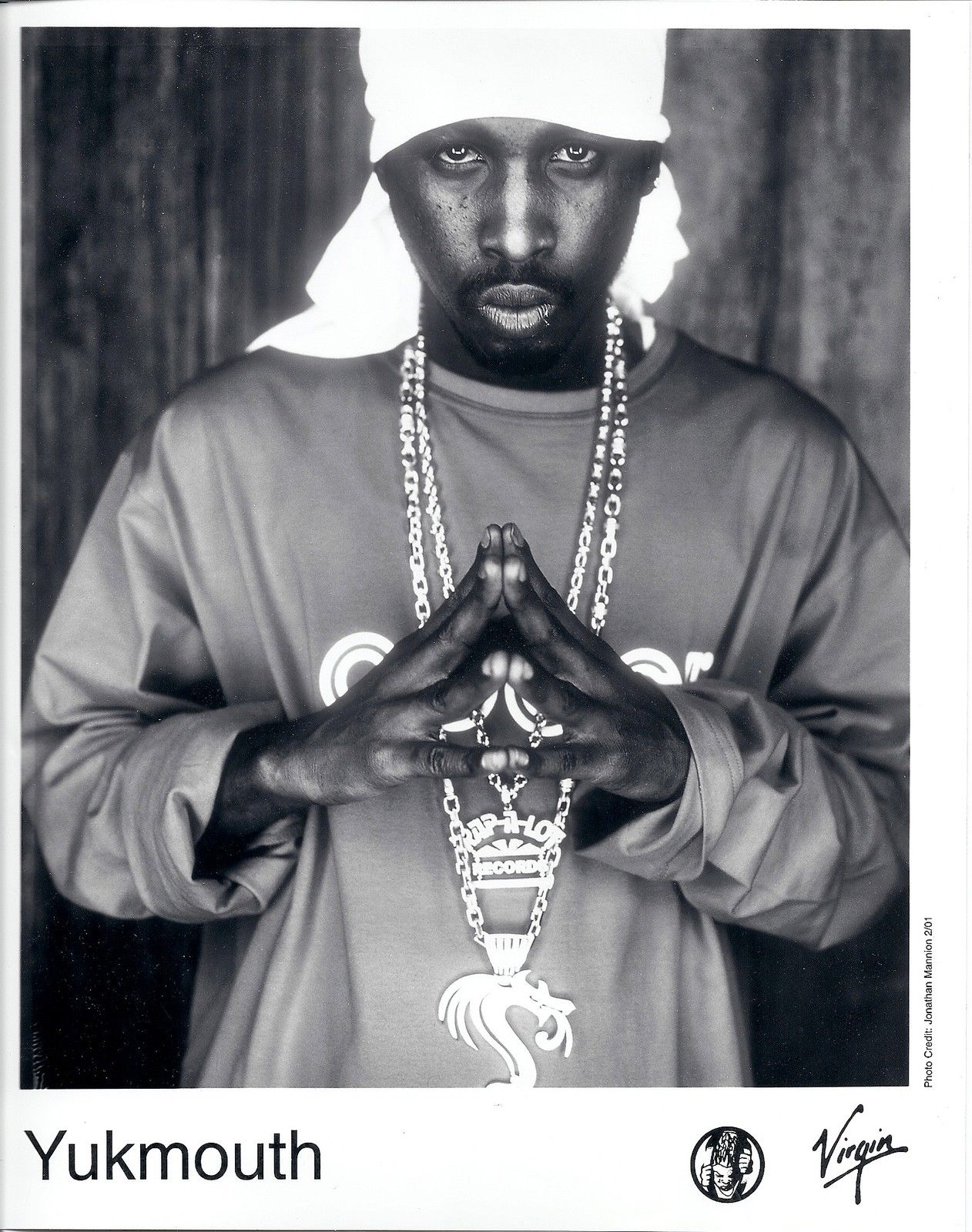 Yukmouth Press Photo
was last modified:
May 29th, 2016
by