E-A-Ski is a West Coast legend & multi-platinum producer from Oakland, CA. He started his career in the early 1990's as a rapper and producer for No Limit Records producing some of Master P's earliest records. While at No Limit he also released his own material with his partner DJ CMT on the 1992 album 1 Step Ahead Of Yall.
By the mid-1990's E-A-Ski had left No Limit Records and signed with Priority Records. He then released a second EP in 1995 titled Blast If I Have To and contributed a song from the album to the Friday Original Motion Picture Soundtrack. The track "Blast If I Have To" turned out to be most popular song on the album and it was later released as single.
Here is E-A-Ski's black and white promotional press photo for the album "Blast If I Have To" released on Priority Records & Infrared Music Group. The photo was taken by Victor Hall who also did the artwork for the album.
Currently you can find E-A-Ski on Twitter & Instagram.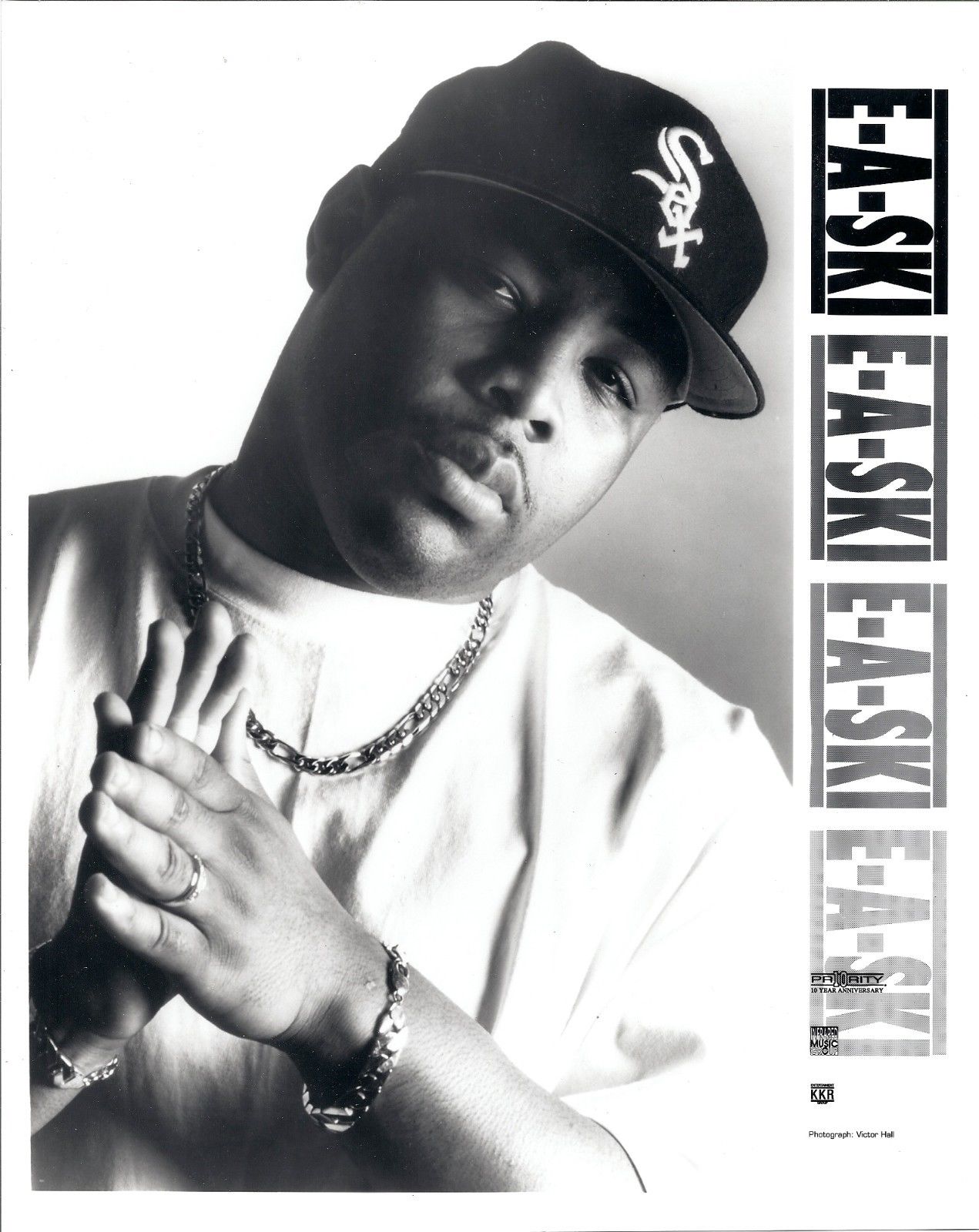 E-A-Ski Blast If I Have To Press Photo
was last modified:
November 10th, 2016
by