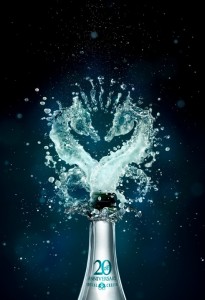 The Rap Music Guide website was created in 2010 as a place for music fans to indulge their passion. Whether you're visiting RMG to look up an out-of-print recording, to view artists from a specific demographic, or simply to explore the world of rap & hip-hop music and see where it may lead, you've come to the right place.
The RMG staff has made Rap Music Guide the most comprehensive rap & hip-hop music reference source and database on the planet. We are dedicated to creating and maintaining the knowledgeable content that music collectors and industry professionals have come to expect.
All genres and styles of rap music are covered here, ranging from horrorcore and G-Funk, to hyphy, crunk & mobb style. Rap music fans can depend on us to keep them up-to-date with their favorite artists as well as introduce them to new sounds.
By word-of-mouth alone, Rap Music Guide has gained in popularity, developing a large and loyal following among consumers, rappers, and industry professionals alike. Underground and independent are words we live by, while striving to be the most extensive databse of rare, underground and our of print rap & hip-hop music on the world wide web today.
Let's Get This Party Started
was last modified:
May 26th, 2016
by