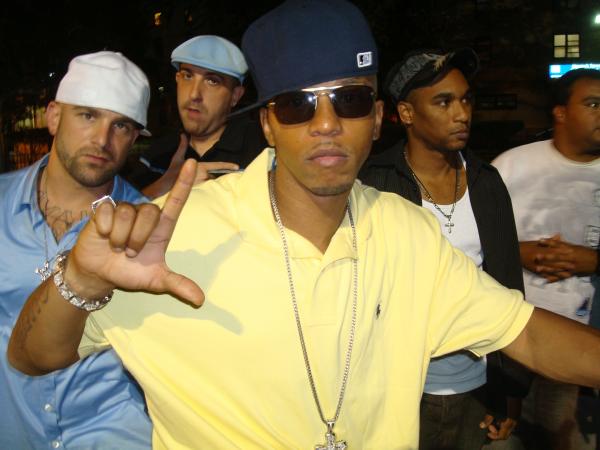 Rap Music Guide got a dope promo CD in the mail from Skye Lab Music Group to slap. Its an East Coast rap artist by the name of Yung Gee Da General. The CD they supplied us with has three tracks from Yung Gee's latest album titled Loved By Few, Hated By Many.
For those of you not familiar with Yung Gee Da General, he began making a name for himself in the Lower East Side of Manhattan participating in street rap battles, and has since performed at various showcases in New York City and Pennsylvania.
Skye Lab also supplied us with a very professional artist information press kit which makes it easy for us to read up on Yung Gee without the need to hop on our computers. It showcases Yung Gee's biography with his Facebook, Twitter & Myspace links. There is also a business card for Moment-of-Truth Productions, the entertainment company that is putting out Yung Gee's music. We're very impressed with the great promotional material they provided to us, check it out!
Yung Gee's music is available on SoundCloud. One of the tracks we were feeling the most we found featured on YouTube. This one is titled Dangerzone.
Yung Gee Da General "Loved By Few, Hated By Many"
was last modified:
October 17th, 2016
by