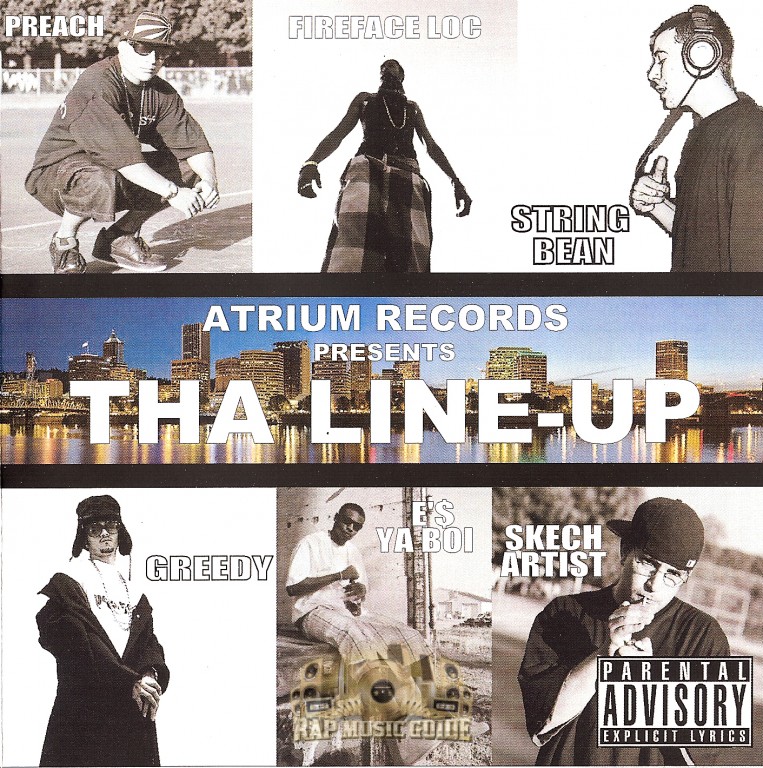 We had another package touchdown at Rap Music Guide. This time it came from the Northwest; Portland, Oregon.
Shots out to Jake Webb at Atrium Records for sending over his 2009 compilation titled Atrium Records Presents Tha Line-Up. Along with sending the album, he also included a bunch of promotional stickers bearing the labels logo and name. We'll be sure to slap the stickers in some high traffic spots for ya!
Tha Line-Up is a 20 track album with production by Jake Webb and Royal-T Beats. It features Portland rappers such as Preach, Fireface Loc, String Bean, Greedy, Skech Artist & E'$ Ya Boi. This album is not only out of print, but only 300 albums were ever pressed up before the group split. So if you're a true Portland, Oregon rap fan, good luck on getting your hands on one of these!
If you're not familiar with Atrium Records check out their other releases titled; Atrium Records Presents – The 503 Arsenal released in 2008 & Indo Slim – Nutty Northwest released in 2010. Also be sure to visit their official website. www.atriumrecords.net.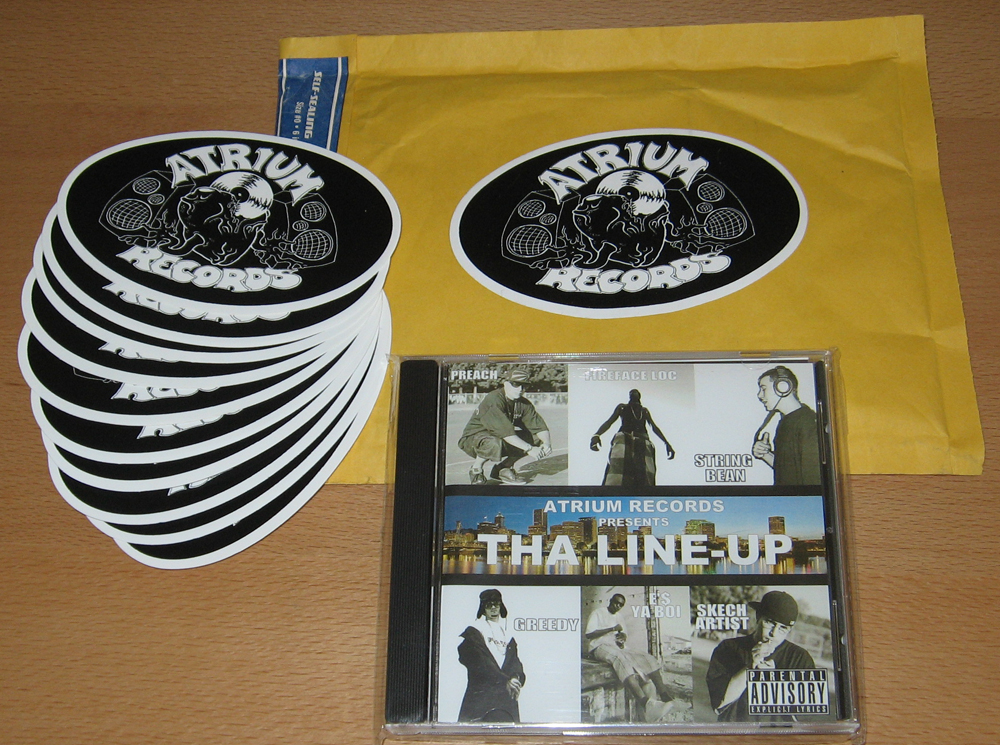 Atrium Records Presents: Tha Line-Up
was last modified:
May 26th, 2016
by