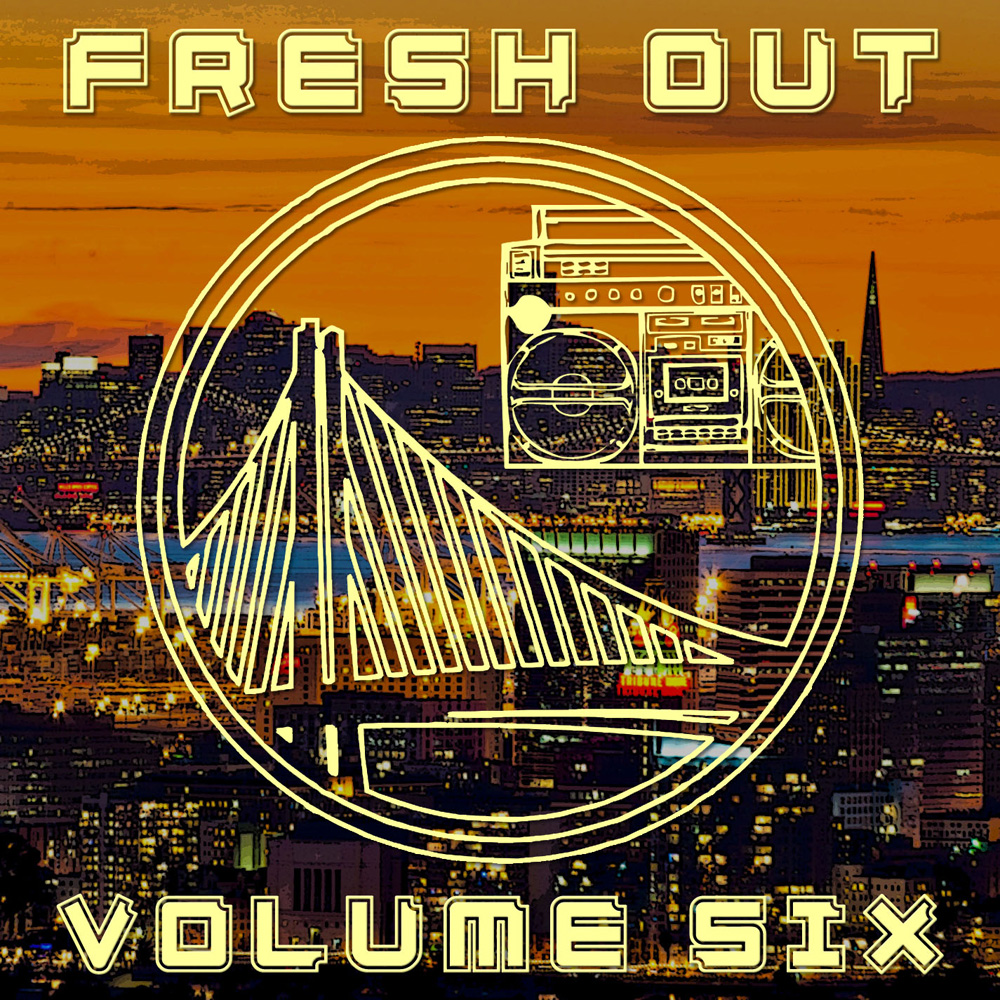 What's up? Fresh Out Volume Six…that's what's up!
Click here to download FREE: Fresh Out Vol. 6
The Fresh Out compilations sample the latest underground rap resonating from the streets of northern California. Past volumes 1-5 along with special HBK Gang & HD of Bearfaced editions are all listed with free download links here on Rap Music Guide. Feel free to pass any & all on thru social media, e-mail, etc.
For those of you not familiar with R8R & L-wood, they have been releasing a series of classic albums segmenting California rappers in specific geographic areas for years, with such releases as; SFC: Sucka Free Classics, SAC: Nine One Classix, & East Bay Classics. Along with other various mixes the duo has a 4 disc mix compiled from cassette released material titled Northern California Trunk Tape Resurrection.
West Up – Beeda Weeda, Jay Rock, Glasses Malone, Rich Rocka, J. Stalin, 211, K-Boy, Scoot Dog, Cousin Fik, Mitchy Slick, T-Nutty & Laroo
Contact Sports – HD ft. Keak Da Sneak & G-Dirty
Sav It Out Mobb – Big Tone, Dee Ciseros & Thr4t
Free The Team – DB Tha General ft. Millie & Thola
Rick Flair (Remix) – Young T ft. ST Spittin, Iamsu & Pok'Chop
Syrup In My Cup – Shady Nate
Ride Wit Me (Yeemix)
Piece of Mind – Boss Tone
Yang Story – Nht Chippass ft. Nickatine Da King
Everything's Everything – Wiz Khalifa ft. Iamsu, Berner, JR Donato & Kool John
Smoke Good, Eat Good – Street Knowledge
Wanna Ride – Lil Tae
Welcome To Oakland – Birch Boy Barie
Shooters On Deck – Mozzy ft. E-Mozzy15. Something About Mary Jane – Philthy Rich ft. Shady Nate & Stevie Joe
Hit The Spot – NBD ft. AOneHunnit
Da King (Freestyle) – Nickatine Da King
It Ain't Fair – Gizzle McFly ft. Cousin Fik
Bass Rock Babies – Beeda Weeda
Shmoplife Party – Kool John ft. ST Spittin & Dave Steezy
Grand Finale – Dubb 20 ft. Husalah, Street Knowledge, Joe Blow, Lil Monie, Dojia V & Bo Strangles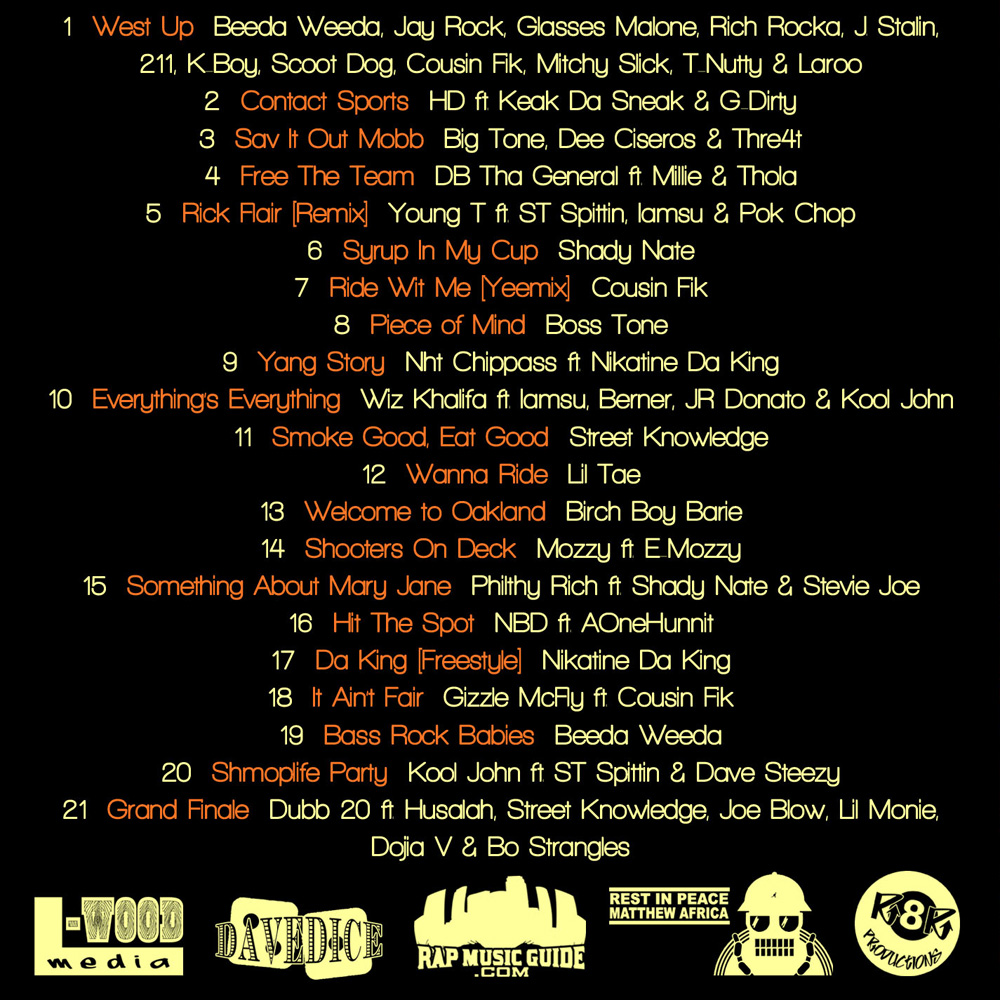 Fresh Out Volume Six
was last modified:
May 29th, 2016
by